WEBINAR on Private Label and Brand Strategy, Opportunities and Perspectives for Tunisian Dried Tomato on the European market.
Tunisian Canned Food Industries Group GICA, together with SIPPO programme, organized an online workshop on June 30th, 2020 about the development of Private Label and Brand strategies for the Tunisian Dried Tomato sector in Europe. The webinar was moderated by SIPPO expert, Ms Lydia Gerratt.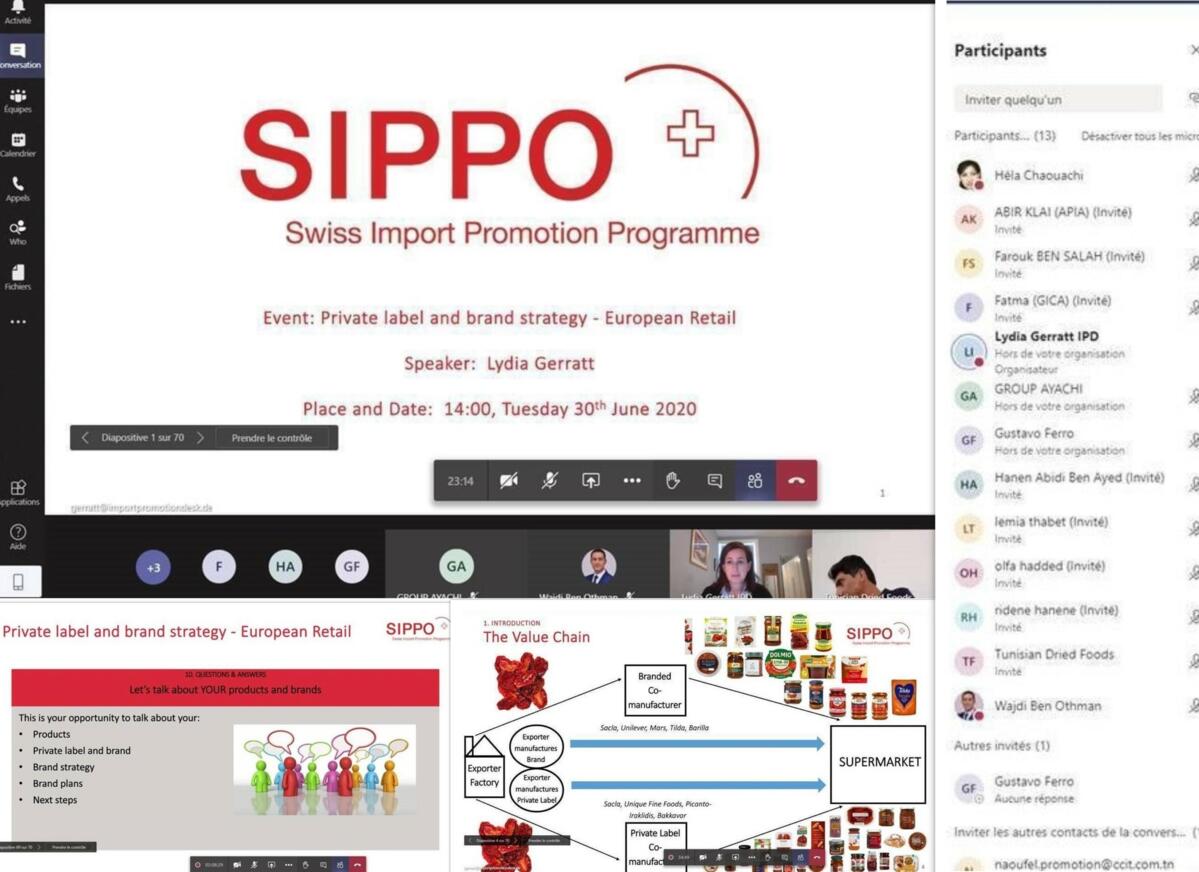 Through this workshop, GICA was able to provide its member companies with a better visibility on the dynamics of this product category within European supermarkets, as well as, a better understanding of consumer expectations that will allow them to develop and to position themselves on these markets. Similarly, the GICA has acquired key data that will enable it to identify a strategy to promote the sector on the European market and to deeply understand the main barriers and limitations of these different distribution channels.
This activity is part of the collaboration and the effort consolidation between the SIPPO programme and the PAMPAT Project for strengthening partner BSOs and developing Tunisian dried tomato exports.