Vietnam Export Promotion Forum 2020 - Towards sustainable export
On 16 December 2020, the Vietnam Trade Promotion Agency (VIETRADE) and the Swiss Import Promotion Programme (SIPPO) jointly organized the Vietnam Export Forum 2020.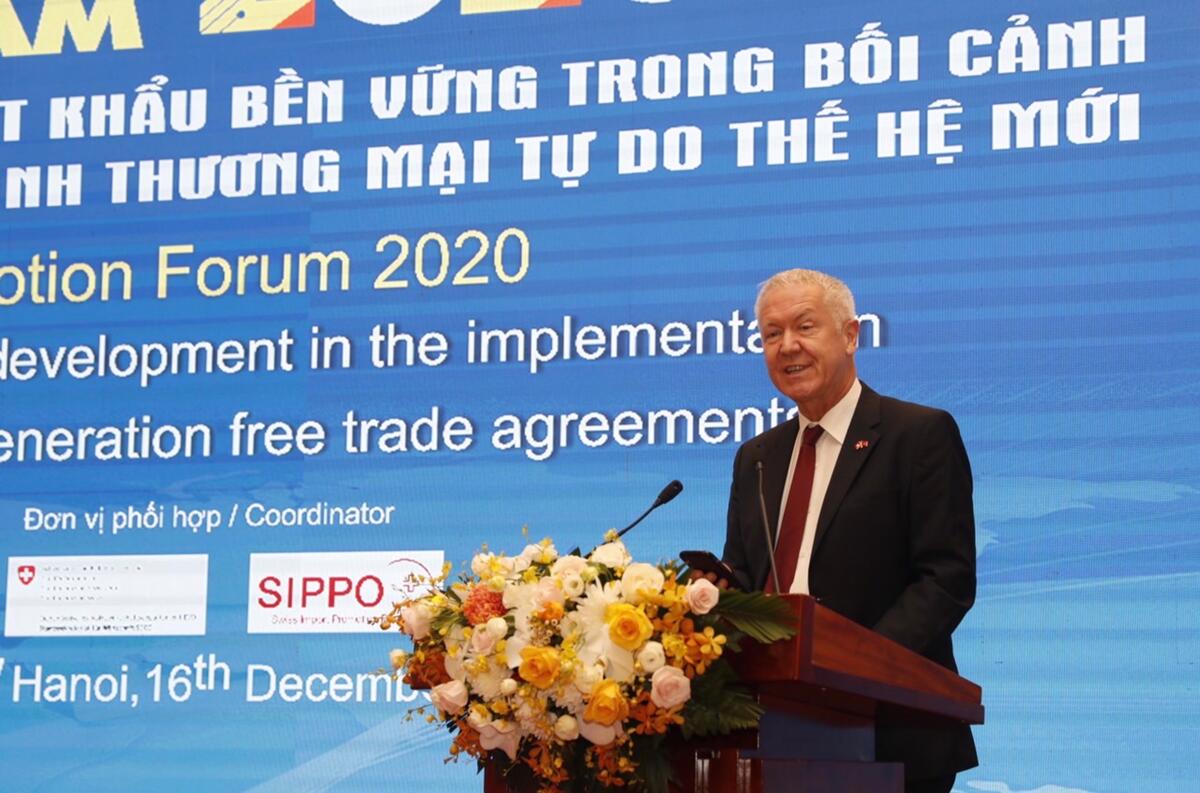 About 200 delegates representing relevant ministries & departments, several embassies (Switzerland, Finland…), enterprises, associations and BSOs attended the forum.
The Swiss Ambassador Ivo Sieber congratulated Vietnam on the achievements in COVID-19 containment and the launch of Vietnam's Action Plan for the Trade Promotion period 2021 -2025 whose key elements to ensure the success of the plan are the enhancement of  BSO capacities, the trade promotion eco-system and public–private dialogues.
Representatives of SECO and SIPPO were invited as panelists with other international organizations. In this session, Mr. Vu Ba Phu, Director of VIETRADE, highly appreciated the support of international organizations, of which SECO is one of the most active ones. SECO supports highly effective projects in Vietnam such as the BioTrade Project or SIPPO Program. He also acknowledged SIPPO's recommendation to cooperate with international certification organizations, and to involve them into the Vietnam's trade promotion ecosystem that VIETRADE will be building in the next five years.
The information exchanged at the Forum is not only useful for Vietnamese enterprises to develop business strategies and diversify export markets, but it also provides orientation and proposes solutions for local authorities, sector associations to enhance their ability to provide support to the business community for sustainable export.