UNDER THE SUPERVISION OF AMITH/AMDIE FOURTEEN COMPANIES FROM MOROCCO HAVE SUCCESSFULLY PARTICIPATED AT MUNICH APPAREL SOURCE held from 3 to 5 September 2019
This first Moroccan participation of AMITH/AMDIE was organized through two distinct pavilions, one in the "Sourcing Zone" and the other in the "Blue Zone". These 2 pavilions were animated by 14 Moroccan companies exhibiting (9 manufacturers of ready-to-wear clothing exhibited in the "Sourcing Zone" and 5 manufacturers of jeans products exhibited in the "Blue Zone").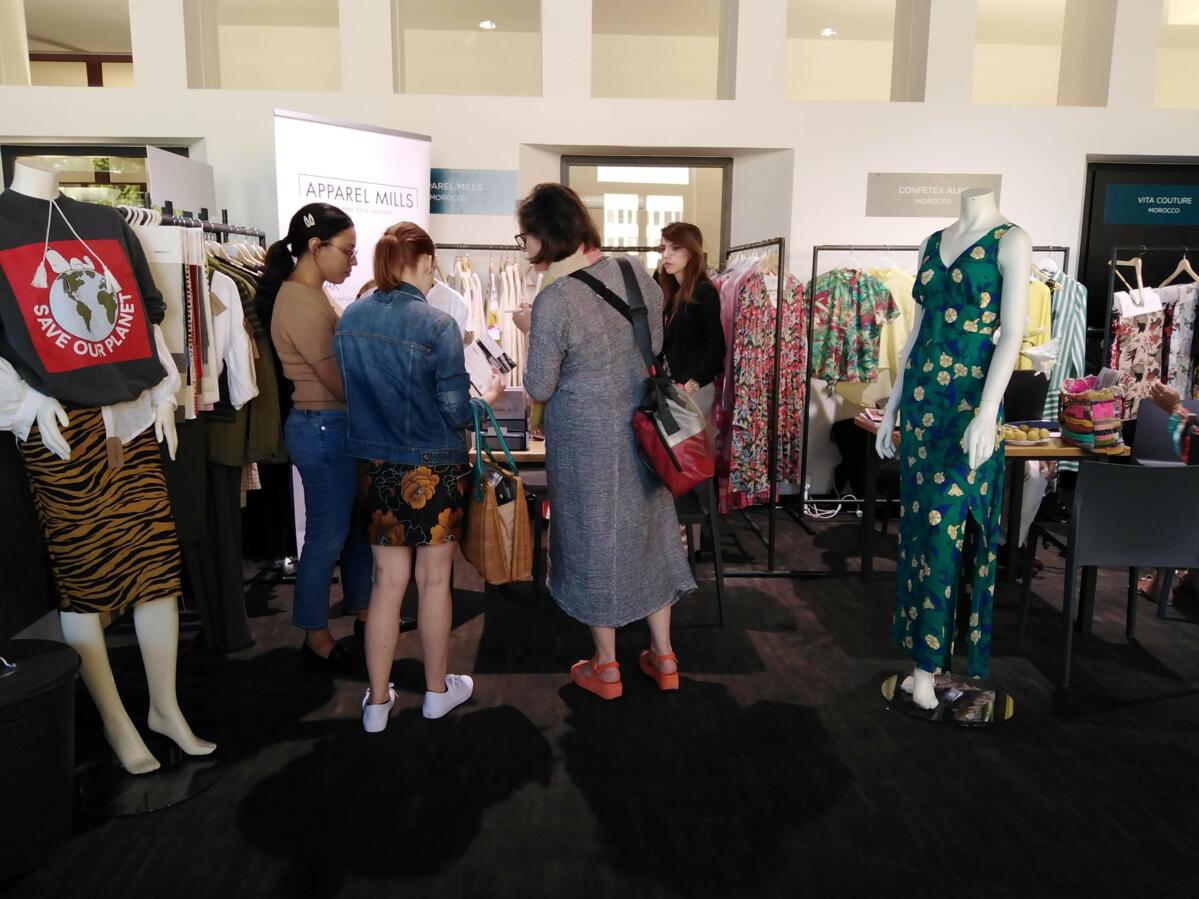 SIPPO's support was provided as part of an integrated pre- during-and post-show approach to strengthen the capacities of AMITH and its members in their marketing approach to German and Northern European buyers. 
To this end, preparatory activities were undertaken by SIPPO in collaboration with AMITH and specialized experts for the preparation of collections and samples to be exhibited on the one hand, for the promotion of Morocco's offer and the invitation of targeted German and Dutch buyers to visit the stands of MOROCCO during the exhibition on the other hand.
It should be noted that 47 international buyers visited the Moroccan pavilions including HUGO BOSS, DANIEL HECHTER, CARL GROSS and the Swiss brand MANOR.  The AMITH and the exhibiting companies were very satisfied with the participation in this show as well as with the coaching of SIPPO and its experts, the marketing information provided and the workshop organized on site during the event. AMITH has positioned itself for greater participation with the support of SIPPO at the September 2020 edition.