The visit of 3 BSOs of BIFA, FPA and HAWA to Germany and Switzerland to learn from the business models of selected association and buying groups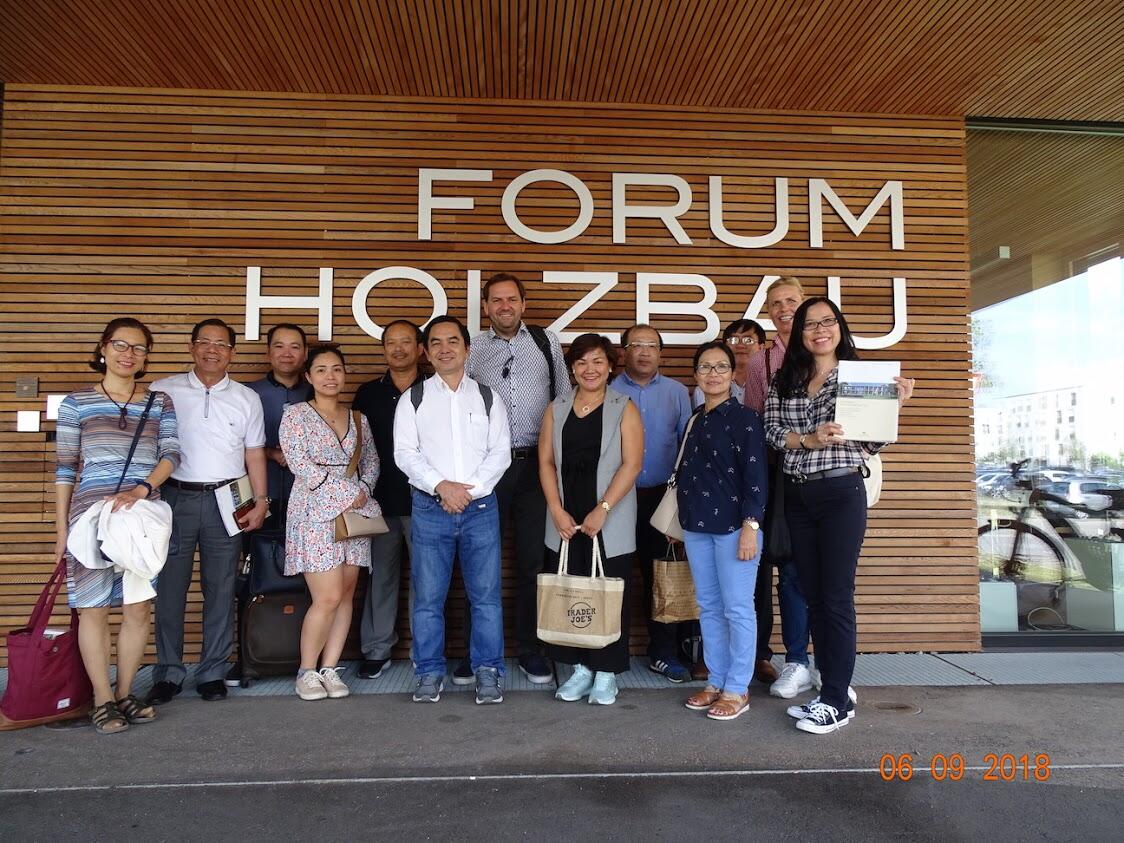 This activity is one of the key supports from SIPPO Viet Nam for the capacity building of BSOs in the Technical Wood sector.
From 3 to 7 September 2018, 7 delegates met 4 Associations and 3 buying groups; visited one international trade fair and one internal fair organized by one association for their members and Baden Wutterberg State, one of the key forestry areas of Germany.
Key learning areas were  in the focus of providing services to their members, the professionalism in BSO development, the organization and delivery of customized services, and the  competent and efficient executive teams in all Associations. Highlights included EFSA (the Netherlands) supporting their members with a new concept in sales of gardening material, Europa Mobel (Germany) with a Complete Furniture Concept and Solutions for retail members, Lignum (Switzerland) with Advanced Technological Knowledge services in wood house engineering and BHB (DIY association for Switzerland, Germany and Austria) with frequent updates to their members on all production-related issues.
During the visit to ProHolz and Lignum, the team also obtained remarkable updates on Engineered/ Technical Wood and the growing application of wood in sustainable and environment-friendly construction in Germany (Baden Wurtenberg) and Switzerland.
SIPPO took charge of the logistics and meetings arrangements while BSOs contributed significantly on the international travel.