The coordinating committee of the SIPPO program in Morocco held its fourth annual meeting on 27 October 2020 in a virtual mode
This meeting was the last of phase 1 of the program which will end on June 30, 2021. The start of the second phase is scheduled for July 1, 2021 for a period of four years (2021 - 2025).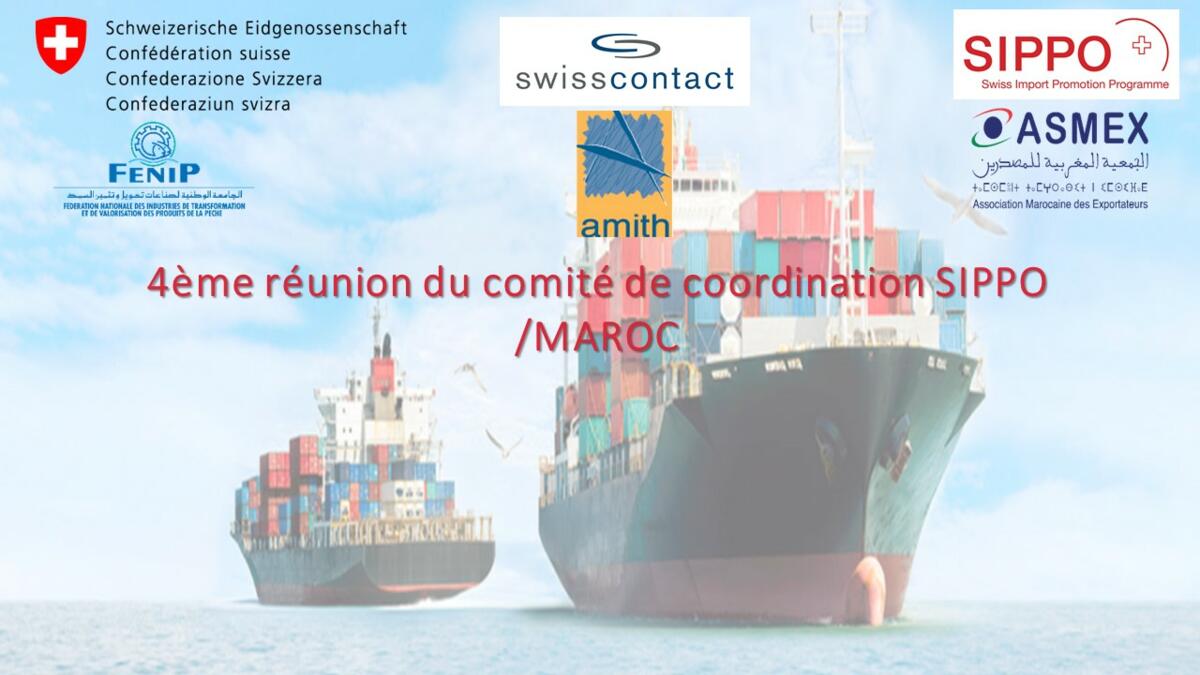 This meeting was the last in Phase 1 of the programme, which will end on 30 June 2021. The second phase is scheduled to start on 1 July 2021 for a period of four years (2021 - 2025).
This meeting was attended for the first time by Mrs Marine Peretti-Willemetz, SECO Programme Director. In her welcoming remarks, she drew attention to the scope of SECO-financed cooperation projects in Morocco in the textile sector, in the clothing sector through the GETEX / ITC programme, to the sustainable tourism in the Beni Mellal - Khenifra region and to another new project on intellectual property currently being developed.
AMITH, ASMEX and FENIP then presented the results and recommendations of the ITC evaluation for these 3 1/2 years of the programme and the areas of intervention for the first half of 2021. The public export promotion agencies EACCE, AMDIE and public partners such as the Ministry of Industry and the Department of Sea Fisheries also attended the meeting.
At the end of the meeting, SIPPO Maroc was congratulated on its success in this first phase. Sustainability, innovation and digitization are specific themes and directions to be pursued both in cooperation with other international programmes and organizations and for the second phase of the SIPPO programme.