How SIPPO supports their BSOs on new digital paths
Covid-19 has a massive impact on the economy. The pandemic is forcing us to reinvent matchmaking with customers and suppliers. Over the past year, SIPPO countries in cooperation with our BSO partners have made remarkable strides in this regard. Get excited by these awesome insights from a few success stories: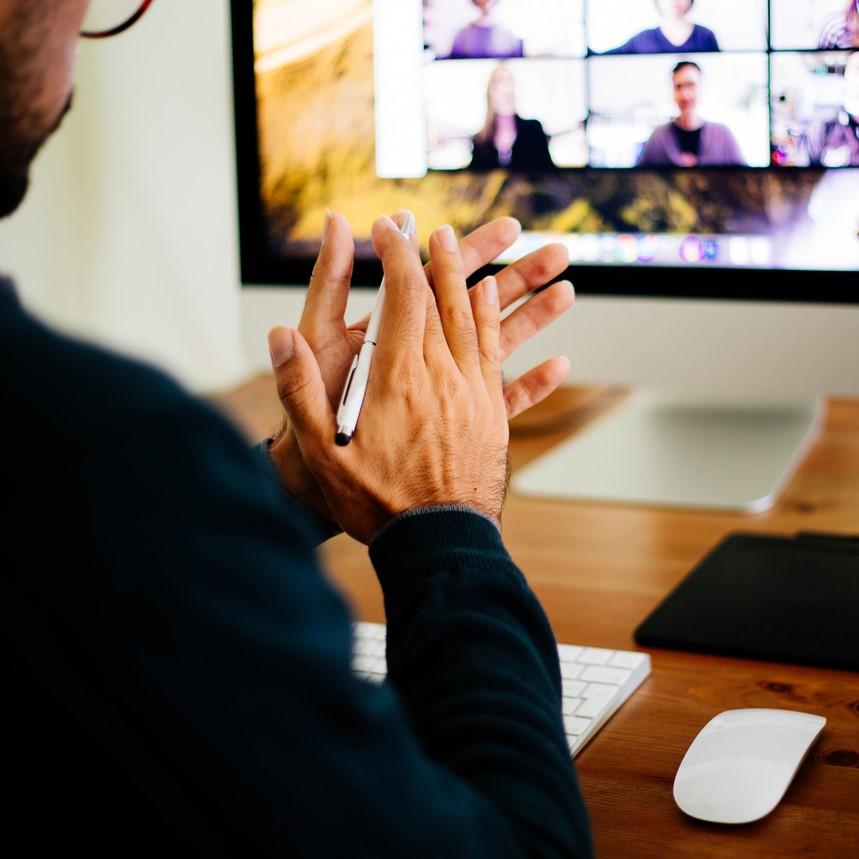 When the pandemic began, we stated on SIPPO's special information site on Covid-19 that tradeshows have been the most important platform to acquire new businesses and gain new customers. The so called "face to face" moment was seen as absolutely irreplaceable. During Covid-19 this changed radically and resulted in a digitalisation boost involving all matchmaking related processes. In the future, the quality of trade shows and sourcing missions will not only be shaped by the quality of physical events, but also by the character of business-enabling digital tools offered for hybrid business events.
Preparation for virtual trade shows
While the pandemic has inhibited the execution of live events, SIPPO and BSOs coped with the challenge of virtual events in many different ways:  
SIPPO Serbia together with Privredna Komora Srbije organised a virtual panel asking: "What does the future hold for the fashion and textile industry? How will established trade fairs become hybrid events with direct and digital contacts?" Answers came from two top experts in the field of trade fairs and from an importer of textile goods.  Last summer, SIPPO Bosnia and Herzegovina together with North Macedonia, Albania and Serbia had organised a virtual panel discussion to gain access to first-hand information on current challenges and future perspectives in the textile industry. 
SIPPO Vietnam promoted a series of activities with the Vietnam Trade Promotion Agency (VIETRADE) to review the virtual match making events executed by 14 different BSOs and TPOs. Based on this, SIPPO will help VIETRADE to do the mapping and planning for effective virtual match making activities in the upcoming time.
SIPPO Tunisia organised an online workshop together with the Chamber of Commerce and Industry Tunis CCIT. It offered stakeholders of the Tunisian olive oil sector – including Business Support Organizations, producers, exporters, experts and SIPPO partner programs IPD and PAMPAT – the opportunity to raise their awareness on the analysis methodology used in the important International Olive Oil Award in Zurich. And the success of SIPPO's support for the local BSO was resounding: for the very first time ever the Alta Olea Extra Virgine "Chetoui" from Tunisia won the bronze medal for its outstanding quality! And, together with its partner CEPEX, the first selling mission in a 100% digital format was implemented where Tunisian exporters met buyers from Switzerland, Germany, the Netherlands, Spain and Italy.
Within the Colombia Nature Travel Mart SIPPO Colombia and PROCOLOMBIA offered a workshop on the "Effective preparation for the virtual B2B matchmaking in tourism". SIPPO Morocco organized three virtual workshops around "How to organize the participation in a trade fair" in order to support FENIP and ASMEX in their services to their companies, and how to prepare for the digital edition of Biofach 2021. SIPPO Indonesia initiated, together with SIPPO's BSO partner Ministry of Trade and Ministry of Marine Affairs and Fisheries, a strategic marketing event explaining the shift from physical to virtual export promotion activities.
Identify new markets
Another crucial component consists of the identification of new markets and the acquisition of new customers through virtual activities.  
SIPPO Indonesia organised a training, together with the Ministry of Trade of the Republic of Indonesia and the Global Reporting Initiative GRI, providing information on how to produce a cutting-edge sustainability company profile that convinces potential customers and increases the chance to open the door to new markets.
In collaboration with the Commission for the Promotion of Peruvian Exports and Tourism (PROMPERÚ), SIPPO Peru carried out the webinar "Profile of the Sustainable Tourist and Post-COVID-trends" with more than 280 attendees. The event referred to the results of a research on sustainable tourism trends in Germany, France and Switzerland.
CRM, or: how to gain new customers?
A series of articles on SIPPO's Covid-19 information site outlines the importance of building a good Customer Relationship Management System. By raising awareness for the importance of a well-run CRM system, SIPPO aims to stimulate the BSO's self-reflections on questions like "Who exactly are our partners, members and customers?" and "Have we perhaps missed customer segments we could serve in the future?" SIPPO Peru organised in close cooperation with PERUCAMARAS a 3-day-training workshop for the Peruvian Regional and Local Chambers of Commerce. Together with over 30 participants SIPPO elaborated on a better understanding of the successful use of CRM systems.
New forms of collaboration
And last but not least: SIPPO is delighted to see how virtual events strengthen the exchange of knowledge between its partner countries! SIPPO Serbia shared their experiences in a training on virtual trade fair preparation organized by SIPPO Vietnam, SIPPO Colombia and SIPPO South Africa had a fruitful virtual exchange on «BSO funding», and SIPPO Tunisia and SIPPO South Africa have recently shared experiences on the effect of Covid-19, "both in terms of their activities and on adapting their services to the changed circumstances brought about by the pandemic", as they stated.
For SIPPO: Martin Elbel