Strengthening the capacities of strategic partners in the wood sector generates institutional synergies
The Swiss Import Promotion Program (SIPPO) in support of the strategic allies ADEX (Association of Exporters) and PROMPERU held the closing meeting for the contents development training of the timber sector website, in which the aim was to establish institutional synergies between the public and private sectors.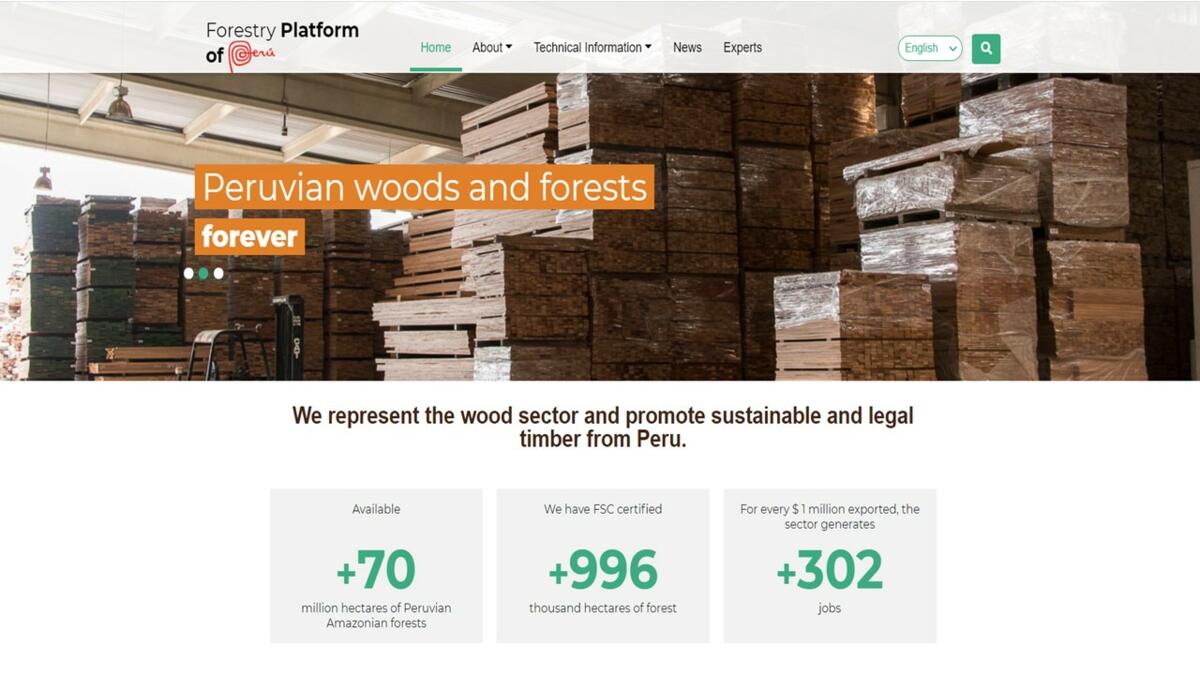 This activity was carried out by local consultants from the field of communications (Victor Urquiaga) and forestry engineering (Fiorella Pizzini), to train the press and management areas of the wood sector of both institutions to write promotional news that will be published in the wood website. In the training process, the National Forest and Wildlife Service (SERFOR) participated in the trainings and in the future there is an open possibility of being a partner in updating the contents of the web.
It should be noted that SIPPO Peru carried out a comprehensive capacity building process for a period of 2 and a half years, supporting the development of the web, initial content with Peruvian and international consultants, development of a communication plan, training for updating news on the web and workshops for content development. With this activity, SIPPO closes the process of strengthening capacities for updating the wood website, and ADEX and PROMPERU have the knowledge to continue updating the contents during the coming years.
The timber sector has been hit hard at the start of the COVID-19 pandemic and in recent years has had a reduction in its exports, which has affected the competitiveness of the sector. For these reasons, the timber website was proposed as an alternative for digital promotion and at the same time as a tangible instrument that shows the effort in the synergy of PROMPERU and ADEX for the development of the sector.
It should be noted that SIPPO maintains efforts in the execution of institutional strengthening initiatives in the processed food and tourism sectors with its strategic partners and is currently in the planning phase of activities with these sectors for the period 2020-2021.