SIPPO support for a successful participation of FENIP in the Conxemar fair focussing on sustainability and networking
For the 2nd time, #FENIP participates in the #FAO Congress. FENIP-Director Ms Lamia Znaghi participated as a High level panelist at the #Conxemar_X_CONGRESO_INTERNACIONAL world conference in early October 2022.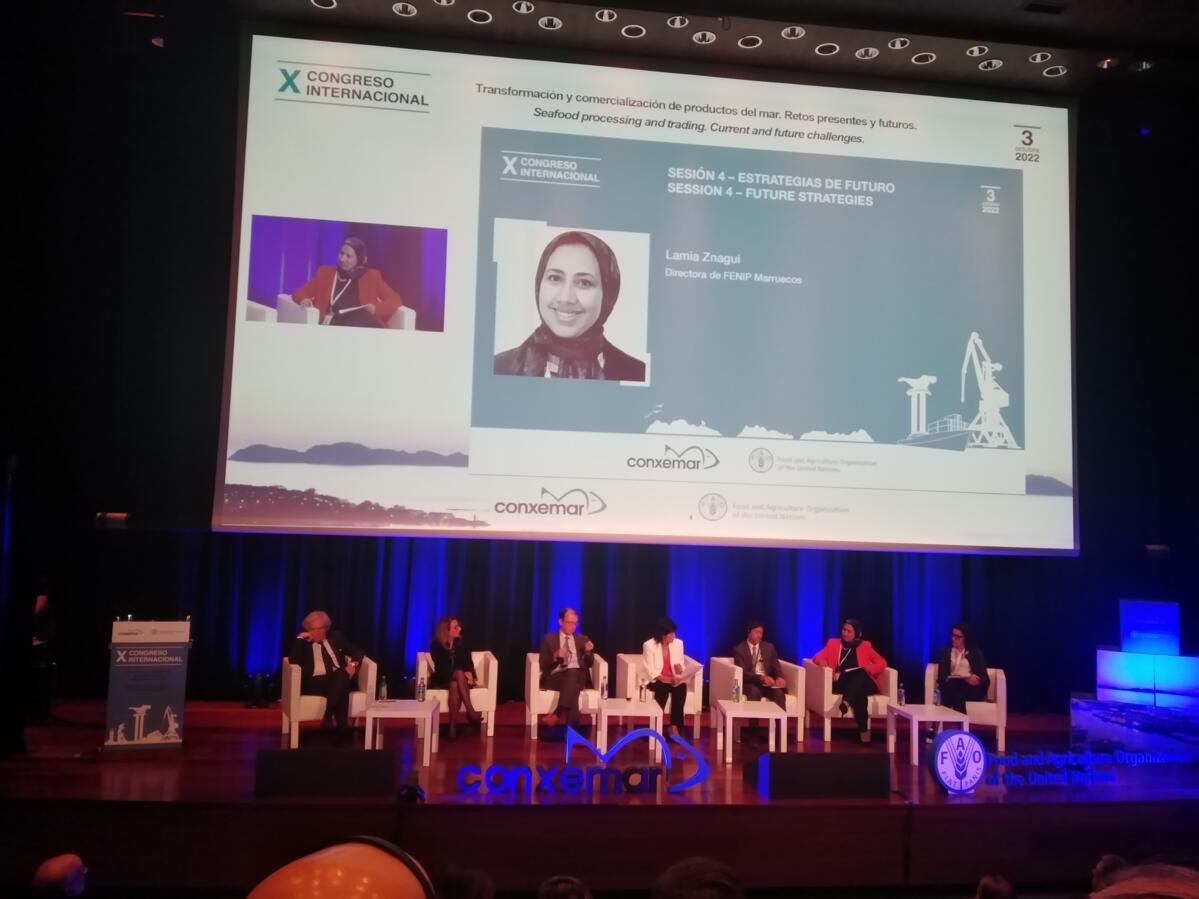 SIPPO Expert Mr. Lahsen Ababouch with the theme "Seafood processing and trading. Current and future challenges", assisted FENIP in preparing its intervention by the following three main FAO questions:
* What are the main challenges and opportunities for fisheries production in Morocco?
* What is the impact of the international geopolitical situation? What about the state of marine resources?
* How do you see the future of the fishing sector given the current situation? What would be the solutions?
Mrs. L. Znagui, Director of FENIP participated in the roundtable discussion on future strategies for the fishing industry after a global pandemic, after a historic logistical bottleneck, and in a complicated context of inflation, rising costs for the industry, and loss of consumer purchasing power.
She stressed the importance of resource sustainability. This means that fisheries resources must be economically viable, but at the same time used in an environmentally sound and regenerative manner to ensure decent living conditions for coastal populations and fisheries workers, especially vulnerable populations including women and youth. She urged trade associations worldwide to find a way to work together in a broader sense for many reasons, such as sustainability and ensuring continuity of trade.
During the fair, FENIP was supported by SIPPO in its networking with international sustainability partners and similar BSOs such as Sustainable Fisheries, SGS, ANFACO, in benchmarking on sustainability communications and services offered to members, and  in data collection for the development of the charter.
Morocco_Foodex and the Ministry of Agriculture and Fisheries ensured more than 100 B2B appointments through the engagement of a specialized expert.