SIPPO Vietnam: Aligning value creation in the textile sector towards greater sustainability
Since the first phase of the programme, the SIPPO team in Vietnam, together with its experts, has sought to work with BSOs in the sector "Value Added Textiles" to move the textile sector into a higher segment.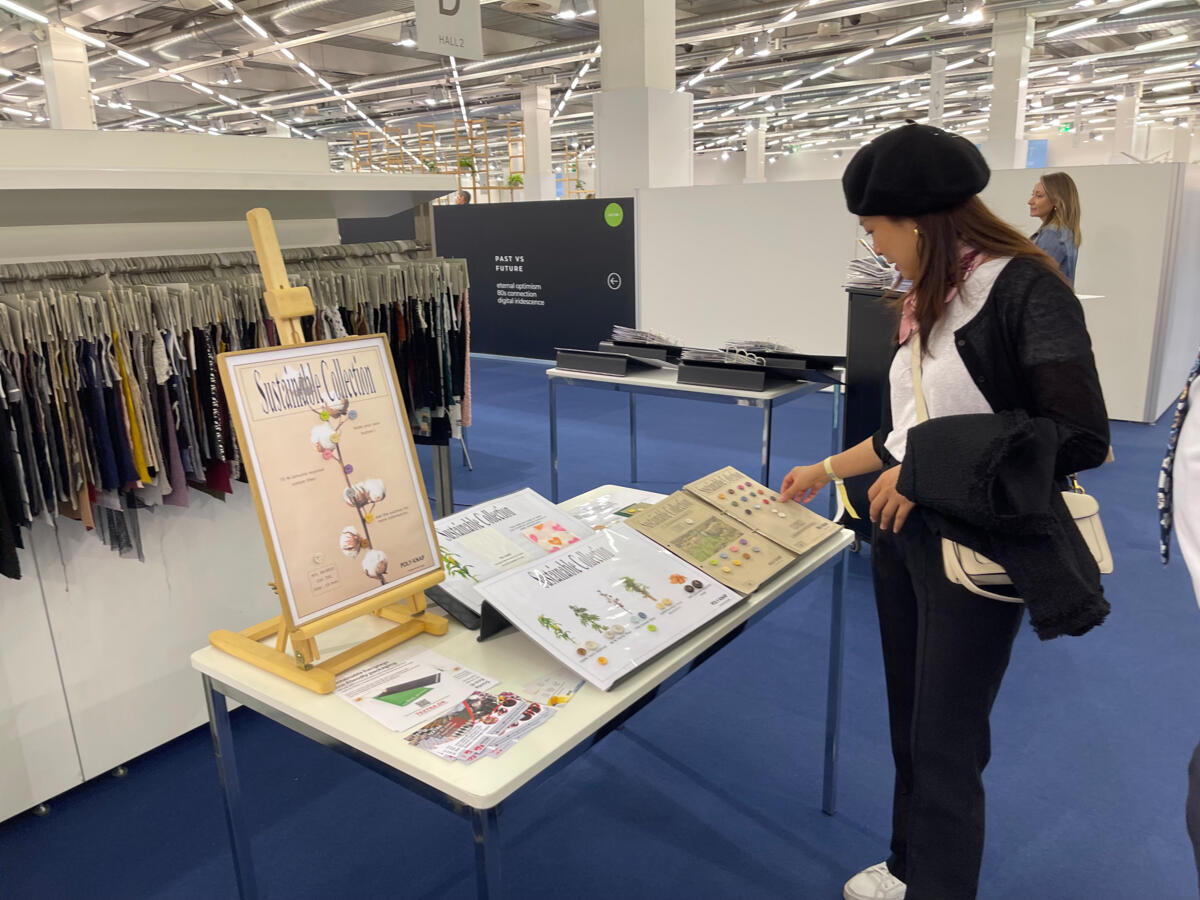 The textile sector in Vietnam was previously mainly focused on CMT (cut-make-trim) with very low value added. By moving into a higher segment it can benefit from a highly skilled workforce, stable economic conditions and numerous free trade agreements (FTAs). 
Buyers in the EU demand "sustainability". This is therefore becoming an increasingly crucial requirement for the textile industry in Vietnam. SIPPO and its experts therefore supported the BSOs in promoting sustainability and integrating it more into their activities.
Country pavilion focussing on sustainability
In March 2022, shortly after Vietnam lifted all travel restrictions, two BSOs active in the textile sector, the Industrial Development Center of Southern Vietnam - IDCS and the Vietnam Apparel and Textile Association - VITAS, with the support of SIPPO Vietnam's experts, agreed to work more closely together and organise a country pavilion at The Source 2022 (formerly Munich Apparel Source) in Munich, Germany, from 29 August to 1 September 2022. SIPPO experts helped define the main concept for the pavilion, which addresses the trend towards sustainability. The layout, design and patterns were selected with this sustainability topic in mind.
Networking during the fair
During the fair, the SIPPO experts guided employees of the BSOs through the fair and continued their coaching on sustainability trends. They successfully brought two BSOs together with Mr Matthijs Crietee, Secretary General of the International Apparel Federation - IAF, which led to a very enlightening meeting on sustainable textiles. He agreed to visit Vietnam to attend the sustainability conference in December and share more information on sustainability
Aiming at long-term partnerships in the field of sustainability
In December 2022, SIPPO will chair a panel on sustainability as part of a series of VITAS annual conferences, officially introducing the SIPPO GPST guideline as a reference for Vietnamese textiles. These are important elements in SIPPO Vietnam's efforts to create a better foundation for BSOs in the field of sustainability and to connect BSOs with the local and international network. This is exactly what can lead to a long-term partnership in the field of sustainability.