SIPPO Viet Nam and Indonesia business exchange
From 6 to 9 March 2019, SIPPO Vietnam assisted SIPPO Indonesia to organize a selling mission combined with a study tour for the Indonesia Lightwood Association (ILWA). The mission was organized alongside VIFA 2019, the largest wood and furniture international fair in Vietnam.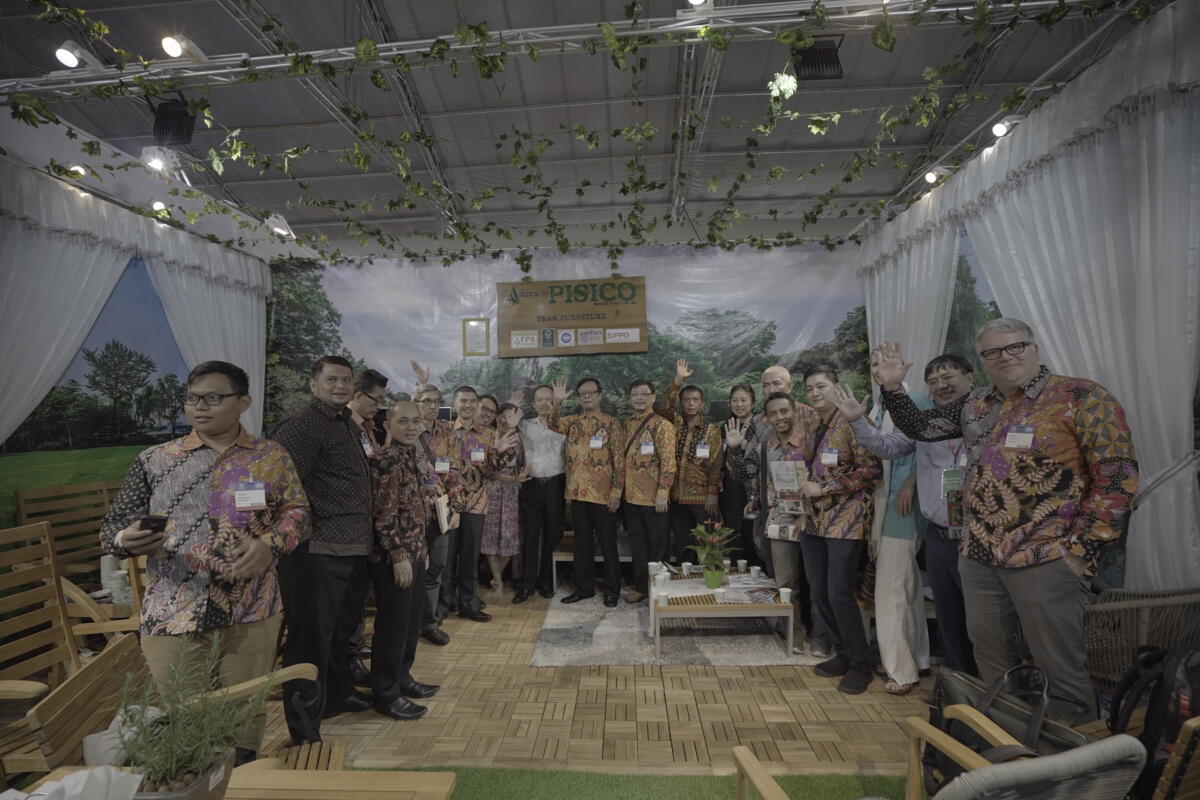 On the opening day, ILWA was received by SECO Viet Nam. Then, it was guided by SIPPO global experts to receive an update on  Vietnamese and international products exhibited for export markets. The delegation attended various side events organized around the fair, including networking  for Indonesia Technical Wood with potential buyers such as Manzzo, My Duc wood, Minh Thanh Furniture, Carpenter, etc...
On the second day, ILWA had a meeting with Mr. Nguyen Van Thu – Vice Chairman of the Forestry Products Association of Binh Dinh (FPA) at their booth, to discuss and exchange business opportunities. Then the delegation discussed with these FPA members: Phu Tai JSC and Pisico JSC.
On the 8th of March, the delegation continued their study visit  with meetings: the Handicraft and Wood Processing Association of Ho Chi Minh city  (HAWA) and Ho Chi Minh City's Department of Trade. They discussed  possible cooperation between 2 BSOs and the 2 country - level Departments of Trade. Representatives from the Ministry of Trade in Indonesia were informed of  concerns from Vietnamese potential partners about high logistic costs. They then committed to meet with the relevant sectors to resolve this matter.  At the HAWA office, ILWA and HAWA signed a Letter of Intent in the presence of the Indonesian Consul in Ho Chi Minh City – Mr. Hanif Salim.
On the last day, March 9, the delegation went to  the office of the Binh Duong Furniture Association (BIFA) in Binh Duong province; they were  introduced to potential buyers of Indonesian light wood. The leaders of ILWA and BIFA signed a Letter of Intent on  key ideas and possibilities for  further joint cooperation. In the afternoon, the delegation visited BIFA member's factories named Tien Hung Co. Ltd, Tien Trien Co. Ltd and Phat Trien JSC; they discussed  needs for Technical Wood materials.