FIRST PARTICIPATION BY SIPPO'S BSO PARTNER, CECOSA AT THE SANA, ORGANICS AND NATURAL PRODUCTS TRADE FAIR IN ITALY
CECOSA's natural ingredients member companies expressed their appreciation for the excellent preparation by the BSO for their participation at SANA, following SIPPO's support.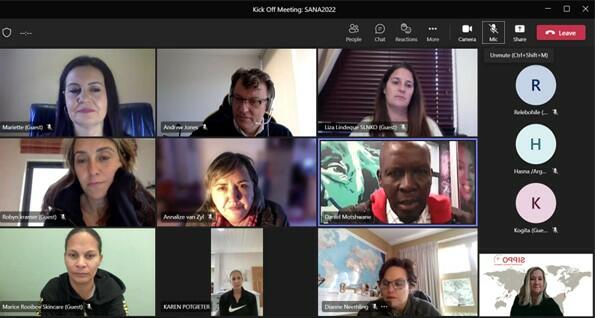 SIPPO's coaching support and capacity development interventions provided to CECOSA, in order to better prepare their exhibiting companies for participation at the SANA trade fair was highly appreciated by the companies.
Feedback to CECOSA by their exhibitors was that they have never been so well prepared for an international exhibition, previously. The Chief Executive of CECOSA commented that she had learned a lot through the capacity development sessions with SIPPO and particularly mentioned advice on product compliance and registration, coaching on stand behaviour and client approach. The methodology shared by SIPPO on how to source buyers and setting up appointments prior to an exhibition is invaluable and a key to success, as well as how to approach and answer questions from distributors. This content shared is important and of great value for CECOSA in compiling their own training for the future, in preparation of trade fairs.
This extensive preparation prior to the trade fair resulted in a successful first participation by CECOSA and its natural ingredients member exhibiting companies at SANA. The methodology shared by SIPPO during the preparatory workshops, on targeting buyers prior to the fair, as part of the preparations by the companies, resulted in fruitful business. Several of CECOSA's exhibitors reported that they managed to find potential distributors over Europe and in other countries as a result of their participation.