SIPPO MOROCCO SUPPORTS BSO PARTNERS AT BIOFACH TRADE FAIR
This is the 8th Moroccan participation in the "BIOFACH into Organic" fair which took place from 12 to 15 February 2020 in Nuremberg in Germany. This fair is considered to be one of the biggest annual meetings of professionals in the organic production sector in Europe.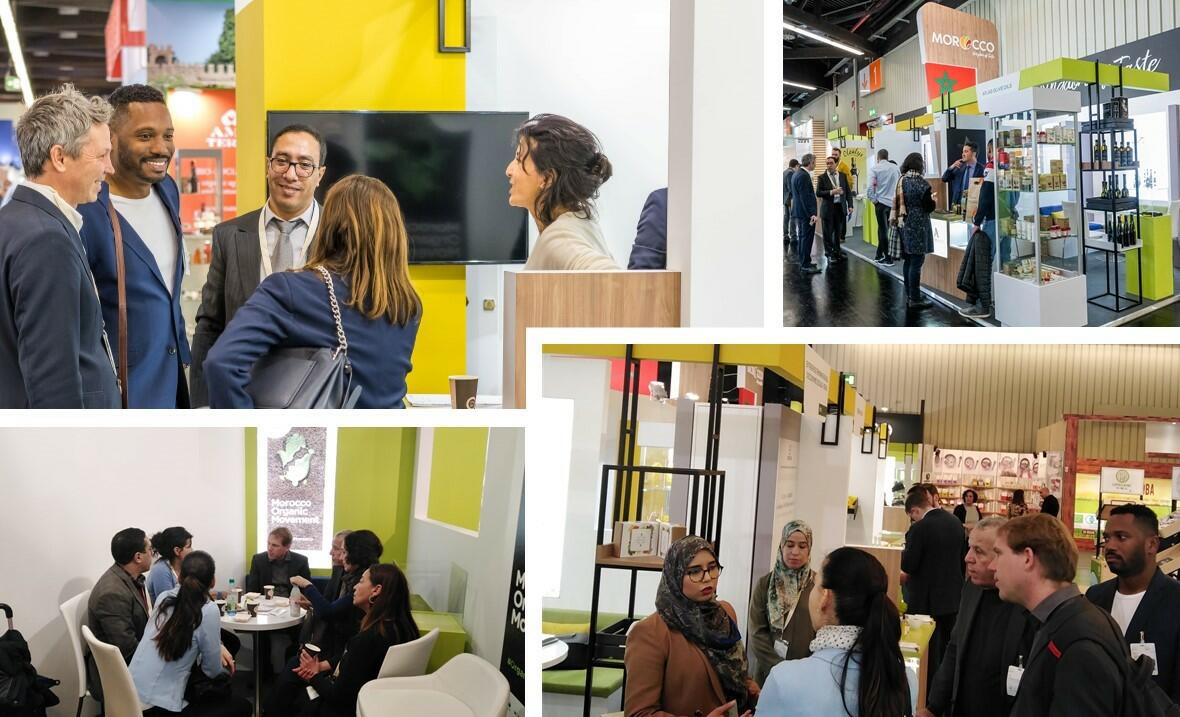 In order to ensure a remarkable presence in this fair, the Moroccan pavilion was fitted out with a total area of 179 m², showcasing the products of 16 exhibiting firms with a variety of organic products from the natural ingredients sector produced in the country, including the following: rsaffron, cosmetic and food argan oil, dates, rose water, fruits and vegetables and other essential oils.
In close collaboration with its Morocco partner BSOs, the Morocco Foodex, ASMEX and his member FIMABIO, SIPPO transferred know-how and support for the preparation and successful participation in the trade fair.
BSO representatives were able to meet counterparts from Peru and South Africa, to explore opportunities for potential collaboration; participate in capacity-building activities - such as  outbound visits to potential customers; competitor analysis, and attend a workshop on legal requirements to sell organic products in Europe, which was organized by SIPPO and the Open Trade Gate Sweden.