SIPPO Global Meeting 2020
The SIPPO Global Meeting 2020: an event for joint planning, learning and connecting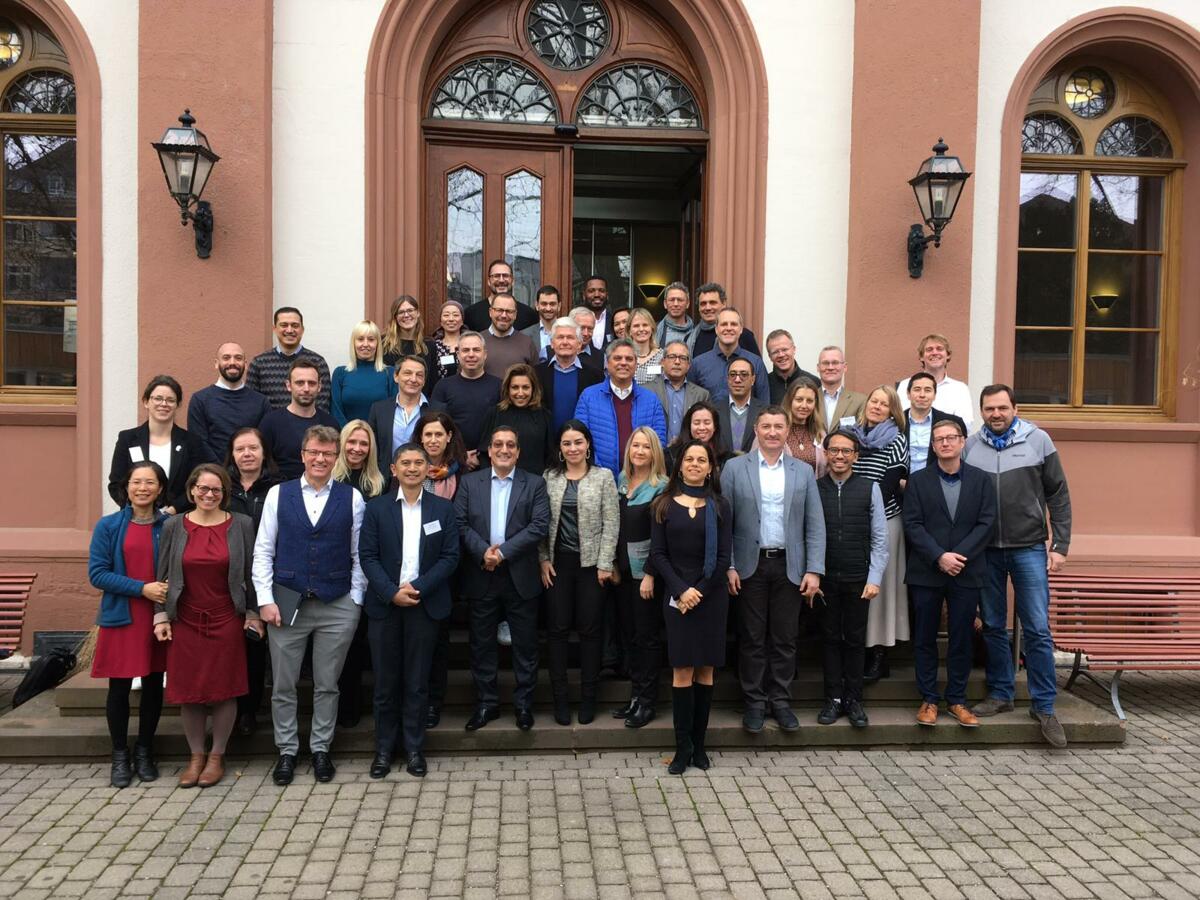 The SIPPO Global Meeting 2020 took place from 19th until 23rd of January 2020 with several highlights: it started with a study trip to the Swiss wood importer Sperrag Jago, where the SIPPO Global Team learned about the importer's value chain, criteria and challenges and opportunities to import from countries that are geographically far away – a most valuable exchange for SIPPO staff, as it was a real case transfer of know-how.
20th to 21st of January SIPPO staff immersed itself in working groups to discover learnings, opportunities, and to take the time to plan the activities with partners for 2020 best possible.
On the 22nd of January the SIPPO Global Meeting opened its doors to further partners and stakeholders, where the new SIPPO Head of Programme Fabienne-Alexia Müller welcomed the roughly 100 guests to a new year of collaboration.
Among the many guests were also representatives from the 9 partner organizations CBI, DFID, Enabel, Finnpartnership, IPD, IHA, ITC, and OTGs, which together with SIPPO form the Trade Related Instruments Connected (TRIC) Network, joined in their similarity of programme objectives and which consolidated its collaboration in a joint agreement by the end of last year after 10 years of a loose collaboration, and which for 2020 decided to co-finance a TRIC Network Coordinator, who presented the 5 pillars of collaboration by the network to the audience: b2b events, joint trainings, market intelligence elaboration, development of capacity building material and lastly, organizational learning. The TRIC Network under the new agreement took the opportunity to hold its kick-off meeting the next day.
The event had two keynote speakers: SIPPO Wider Management Team Member Thomas Streiff, Partner at BHP Brugger & Partners presented the White Paper "Windows of Opportunity: Facilitating Trade with Blockchain Technology", 7/2019, by IDB and World Economic Forum, on how an electronic platform connecting the stakeholders involved in a trade transaction (customs, regulatory, importer, exporter, commercial providers -such as banks-) could save a considerable amount of time and money. Claudio Franzetti, member of the board of the Swiss Digital Trade Platform, presented how such a platform could look like.
In a panel discussion between Claudio Franzetti, Patrick Läderach, Programme Manager SECO for the SIPPO programme,  Kaspar Engeli, Director of Swiss Trade moderated by Thomas Streiff, panellists discussed the many aspects of digitalization and their efforts in making companies fit for the future: Mr Läderach pointed out several of SECOs efforts to bridge the gap for companies in developing countries with programmes like SIPPO where elearning will be a component, value chain projects where considering the digital aspect is not neglected and the Global Trade Helpdesk, developed jointly with CBI. Kaspar Engeli briefly presented a study Swiss Trade undertook in 2019 taking the temperature of swiss companies dealing with digitalization – where 96% of respondents saw the relevance it had for trade, yet only 68% were actively doing something about it.
With an apero and dinner together with all the partners, SIPPO kicked 2020 off with a lot of positivity and strong co-creation, which the programme is determined to maintain throughout the year.