Preparation Workshops for participation in Biofach Trade Fair 2020
Successful pre-fair Workshops organised by the dti and Wesgro for their co-exhibitors in preparation of Biofach trade fair supported by SIPPO South Africa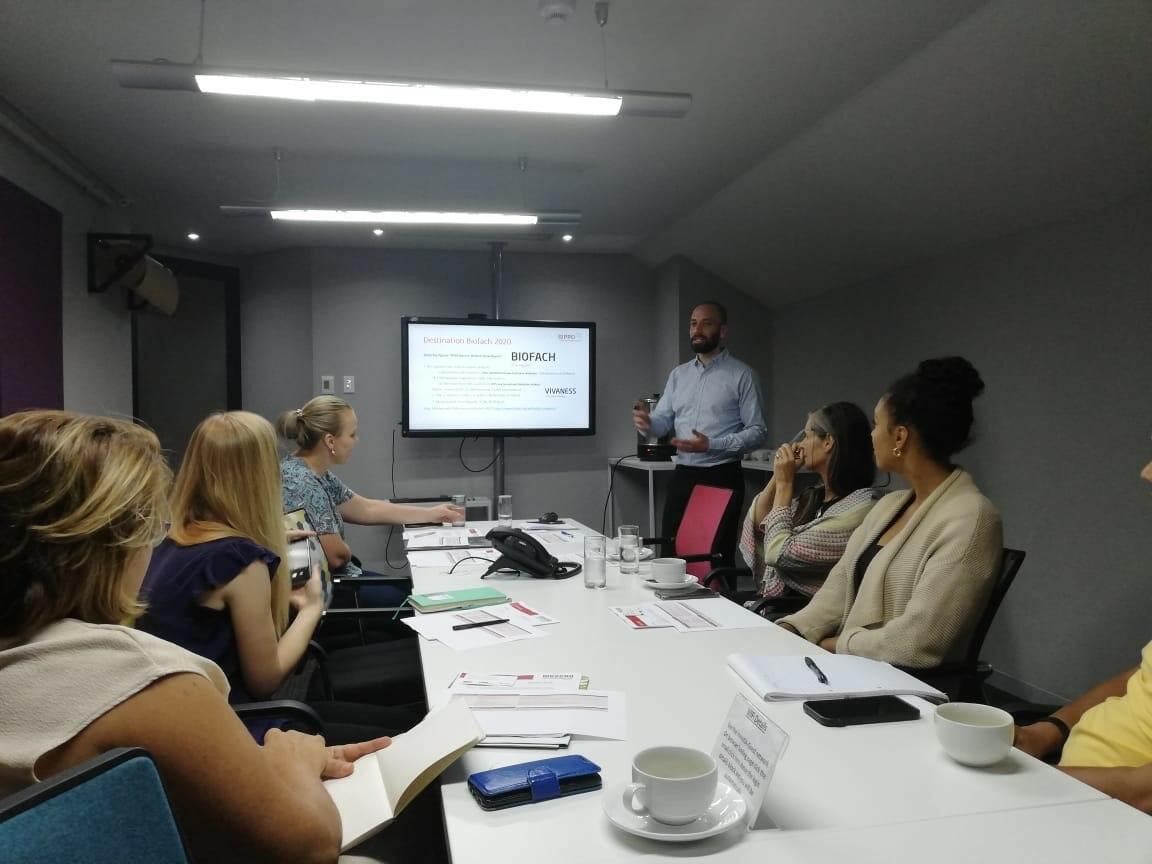 Pre-fair workshops, organised and hosted by the dti and Wesgro, with support from SIPPO South Africa, were conducted in Cape Town and Pretoria, respectively on 30 and 31 January. 
BSO staff, together with the representatives of the exhibitor companies who will be showcasing their products on the South African country pavilion at Biofach, were presented with a detailed and structured approach to strategic marketing and matchmaking at food-related and organic trade fairs, such as Biofach. 
The workshops equipped participants with valuable advice, guidelines, and resources to assist them in their trade fair preparation, participation and follow up of Biofach, which will take place in Nuremburg, Germany, from 12 - 15 February 2020.
Visit the first South African pavilion at Biofach in Hall 3A, stand 227.