PERUCAMARAS and SIPPO Peru implemented capacity building sessions on Piura
The Swiss Import Promotion Programme (SIPPO) in coordination with PERUCAMARAS and the Regional Chamber of Piura implemented a successful training to the regional chambers of the north part of Peru, companies and organizations related to international trade.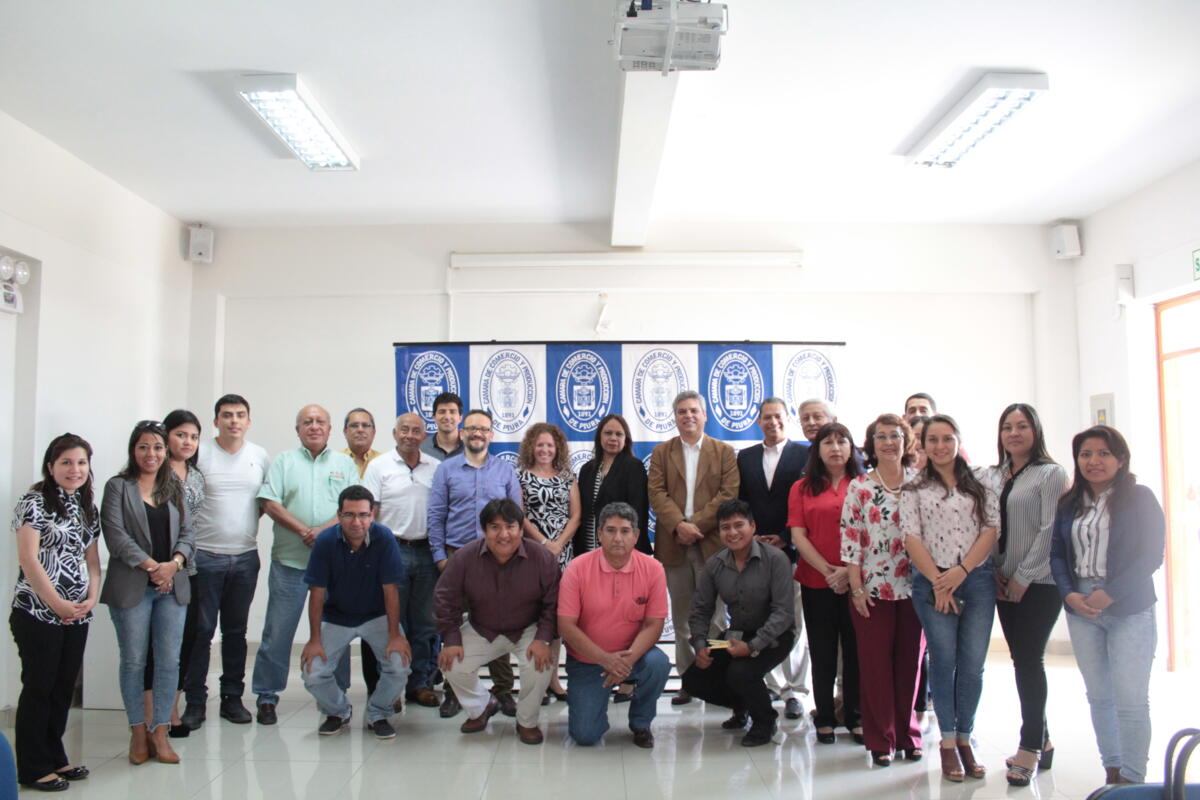 These training sessions included multiple presentations about the processed foods market trends, digital marketing and social media strategies in the food sector, market intelligence tools of the International Trade Center (ITC) and negotiation skills in a multicultural context for trade.
A total of 25 participants got useful information that will enhance their competences in trade, allowing them to make better business. General Manager, Ms. Susana Seminario presented the event together with SIPPO Country Representative, Mr. Carlos Hanspach that introduced the participants to the market information of the processed foods sector with trends and data, then Fiorella Pizzini from ITC presented the market research tools Trade Map, Sustainability Map and Potential map that permit the participants to understand and analyze better the possibilities in the international market.
In the second part of the event, SIPPO Peru consultant Miguel Ugaz trained the participants in the last trends for the use of social media in the food sector, with examples of digital marketing techniques, a session that was well received due to the importance in the commercial sector. Finally, SIPPO Peru Consultant Jorge Caycho, held a dynamic presentation and training to generate negotiation skills in the participants considering the multicultural environment of trade, with examples and making simulations on how to negotiate with international buyers in a global context.
SIPPO implemented these activities in Piura thanks to the support of the General Manager of PERUCAMARAS, Ms. Monica Watson, the General Manager of the Piura Regional Chamber, Ms. Susana Seminario and Public Relations Manager of Piura Chamber of Commerce, Ms. Carmen Peña that were crucial to the execution of the activity.