Tools for Market Research and Buyer Identification at In-Cosmetics Global Fair
SIPPO Peru participated in the In-Cosmetics Global fair, a leading event in personal care ingredients, accompanying its BSO PROMPERU.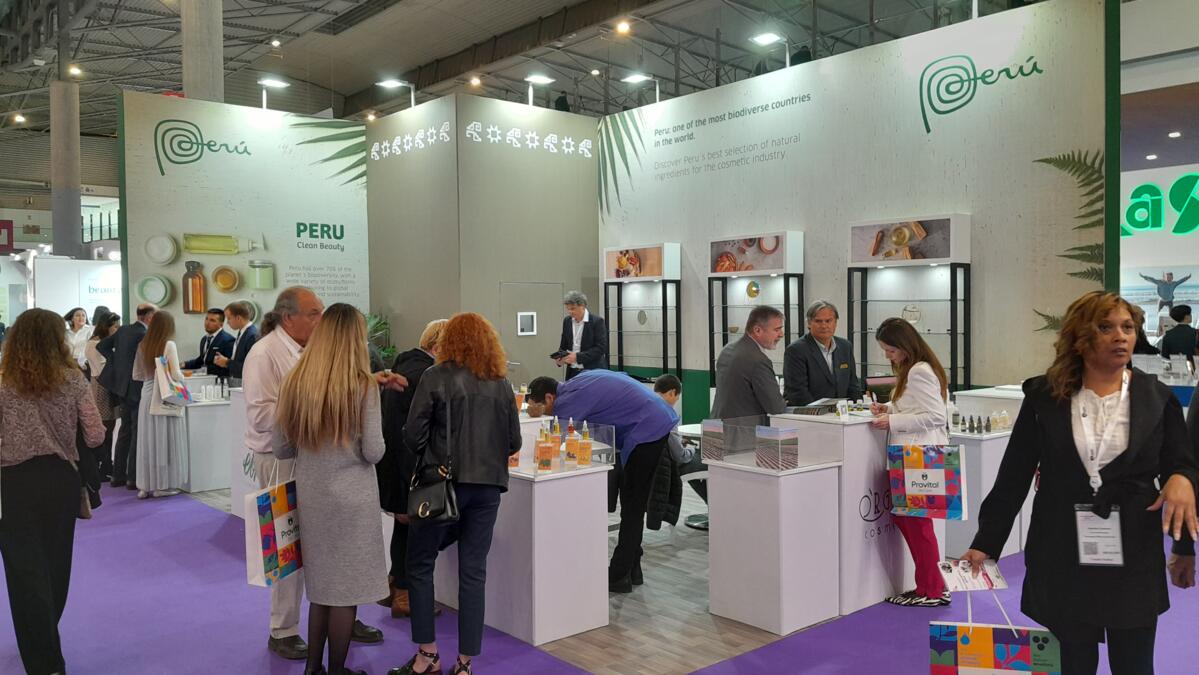 At the fair, SIPPO Peru joined forces with PROMPERU's Department of Diverse Manufactures, as well as its Commercial Office in Spain, with the aim of strengthening the technical knowledge of PROMPERU's teams using commercial orientation methodologies in the cosmetics and personal care sector. Furthermore, benchmarking actions were implemented for the organization of Industria Peru, a business matchmaking event for the manufacturing sector, including the subsector of natural ingredients for cosmetics, scheduled to take place in Lima in the middle of this year.
During In-Cosmetics fair and with the support of Jonas Spahn, an expert from SIPPO Switzerland, and Victor Sarabia, SIPPO Peru's country representative, officials from the BSO and a group of Peruvian companies were able to meet with key players in the sector and learn about the latest sustainability trends in the cosmetics and personal care industry.
On the other hand, PROMPERU, through its Commercial Office in Spain, enlisted the support of local consultant Jordi Julve to facilitate business meetings between international buyers and Peruvian companies. This significant contribution from the BSO benefited its exhibitors.
Thanks to the collaboration between BSOs promoted by SIPPO, the BSO Sierra y Selva Exportadora sent a range of samples of natural ingredients produced by organizations of producers from the Peruvian Amazon. The Peruvian exportable offer presented by Sierra y Selva Exportadora, which included cocoa butter from regions San Martin and Madre de Dios, dragon's blood and copaiba oil from Ucayali, and avocado oil from Apurimac, attracted the interest of potential buyers from Italy, Belgium, and Switzerland.
Finally, based on the insights gained from In-Cosmetics, the Department of Diverse Manufactures will have a reference point to evaluate the participating companies in Industria Peru, and specific requirements will be defined to better characterize and assess other companies in the natural ingredients sector for future local and international business promotion activities.