B2B Event Organization Processes.
As part of the strengthening of the partner BSOs, SIPPO Tunisia has organized an online training on B2B Event Organization Processes.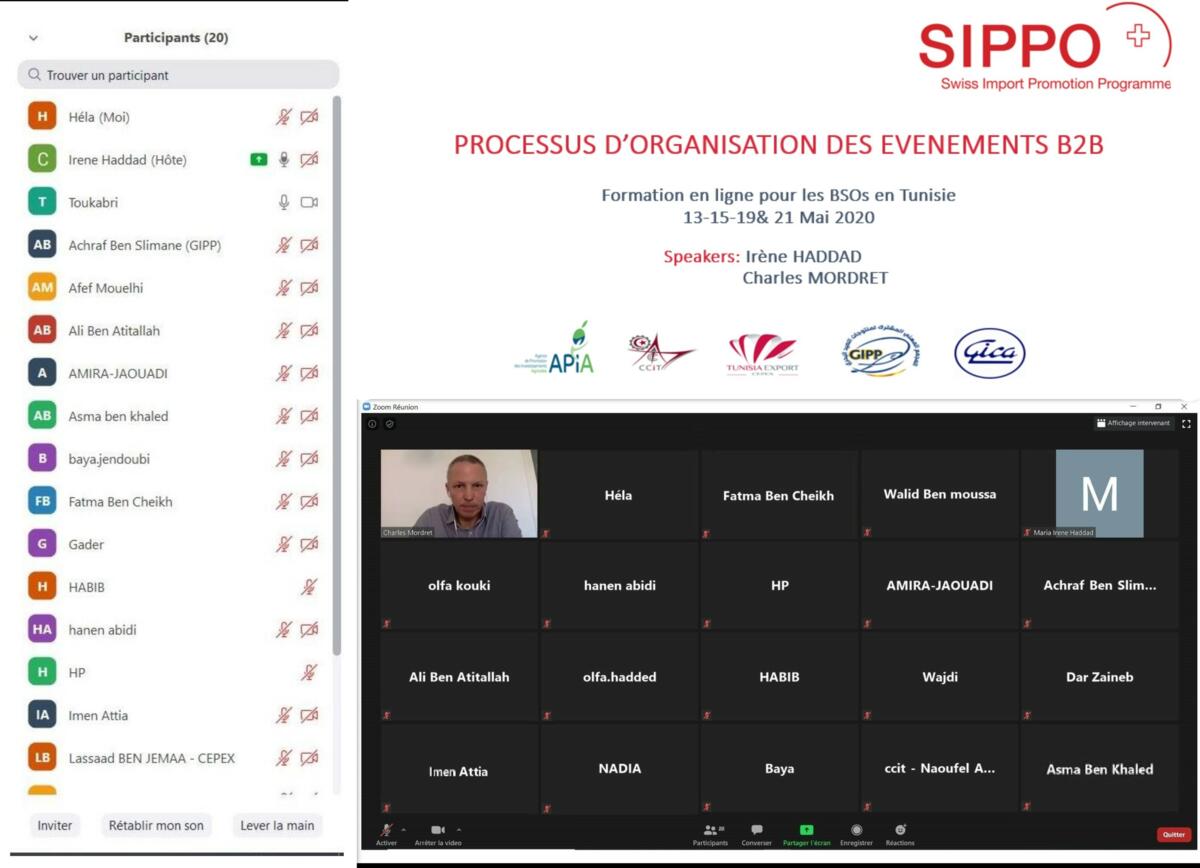 The training consists of four online sessions, which took place on May 13th, 15th, 19th and 21th, 2020 on the following topics: 
- The organization of participations in international Trade fairs,
- The organization of Selling Missions
- The organization of Buyers' Missions
- And the organization of Study Visits.
Participants from the SIPPO partner institutions (CEPEX, APIA, GIPP, GICA, CCIT) were able to learn and discover the different processes of the trade promotion events. These processes cover all organizational parts, namely preparation, implementation and follow-up.
The objective of this training is to accelerate and facilitate the anchoring of these processes within the BSOs in order to enable them to improve the services offered to exporting enterprises and consequently to better connect them to international buyers.
The online sessions created a space for exchange and experience sharing among the different participants, enabling them to identify the key elements capable of strengthening and formalizing the current processes already in place within their institutions.