Macedonian companies co-exhibited at Biofach 2018
SIPPO accelerated the matchmaking opportunities for the Macedonian co-exhibitors at Biofach Fair by supporting them to attract international buyers' interest for Macedonian organic natural ingredients.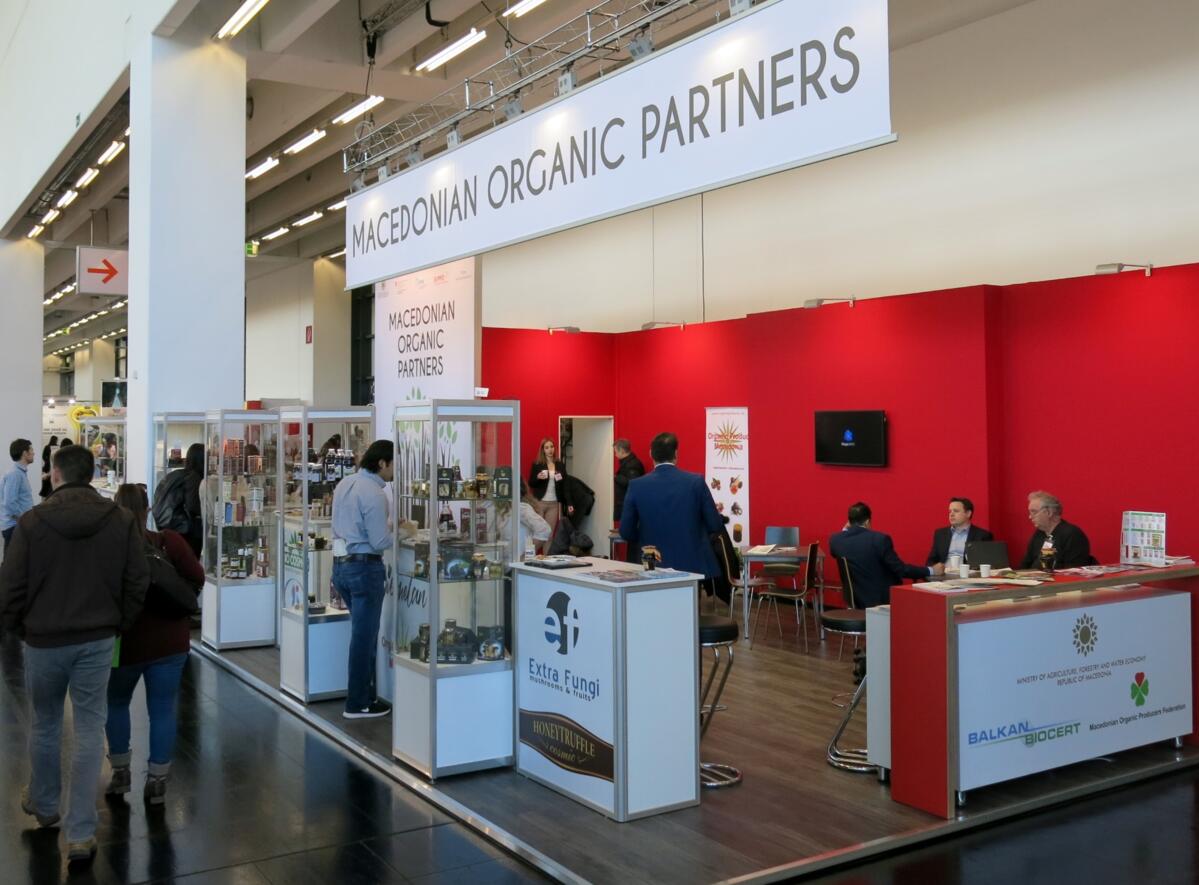 The Biofach Fair was an excellent opportunity for Macedonian companies to jointly display their offers - and their huge potential - to buyers around the globe. 
Macedonian co-exhibitors showed an approachable and business-oriented attitude at the Macedonian National Pavilion during the Biofach Fair held from 14 to 17 of February 2018 in Nuremberg, Germany. SIPPO and IME supported the companies in meeting prospective buyers during the fair, and increasing their exporting opportunities. 
The Macedonian Ministry of Agriculture, Forestry and Water Economy staged and supported the National Pavilion while the Macedonian Organic Producers Federation provided logistical support to the companies and coordinated the exhibition activities at the pavilion during the fair. 
SIPPO focused its support on enabling matchmaking opportunities for the Macedonian companies and encouraging them to approach potential buyers, not only from the regional markets but from around the globe. The Macedonian companies established many new B2B contacts, increased their knowledge on industry trends and got fresh ideas for business potential throughout the four days of exhibiting at the Macedonian National Pavilion.