Further strengthening sustainability in the Tunisian fish & seafood sector
With the aim of developing the concept of sustainability in the fisheries sector in Tunisia both in line with the national strategy for sustainable and responsible fisheries and in accordance with the guiding principles of the SIPPO programme, GIPP is organising a series of workshops on the ASC certification and labelling programme for aquaculture products with the support of its partner SIPPO.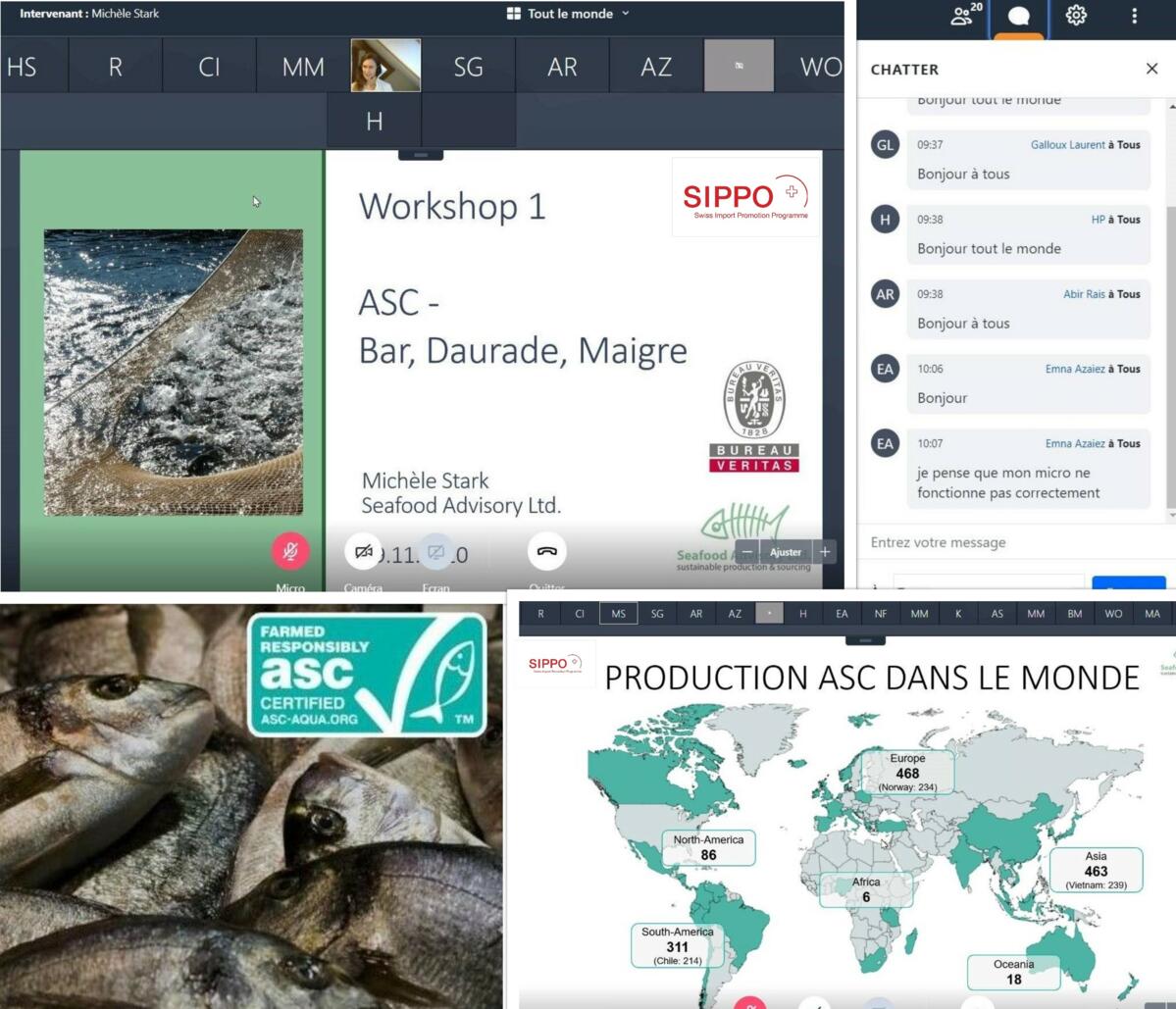 These workshops will take place on two full days on 19 November and 8 December 2020 and will be led by the international expert Michèle Stark, Executive Advisor for Seafood Products at Seafood Advisory Ltd. and specialist in sustainable supply and production.
Further embedding sustainability
For many years the GIPP has been promoting the importance of sustainable and responsible fisheries among its members. In doing so, it aims to create a new dynamic in the sector and open up new markets.  The webinars continue the work on sustainability carried out in recent years. They also aim to train and develop the knowledge of GIPP leaders and their members about the environmental and social regulations and the responsibilities linked to the ASC label.
On 19 November 2020, GIPP and SIPPO organized a training day for those GIPP central and regional managers who work in the immediate vicinity of exporters to provide them with the necessary skills and knowledge about the ASC requirements. The second workshop will take place on 8 December 2020 with all stakeholders in the aquaculture fish export chain. This will provide all stakeholders and companies with the necessary knowhow and help them to understand the steps they need to take in order to achieve ASC certification on their aquaculture farms.
Longstanding close partnership between SIPPO and GIPP
The SIPPO programme has been working in close partnership with the GIPP since 2017 on the evaluation of aquaculture products in Tunisia. In doing so, the programme takes into account the aspect of sustainability and ecological and social responsibility in fishing practice, with the aim of promoting Tunisian products labelled as sustainable and responsible. This label will enable Tunisian companies to access new international markets.