Food Ingredient Europe Trade Faire: The Opportunities for Tunisian Exporters
SIPPO program has organized, from December 2sd to December 6th, 2019, a study tour of Food ingredient Europe trade fair and the International Market of Rungis at Paris. This study tour is specific for SIPPO partners which operate in the sectors of Natural Ingredients and the Processed Food.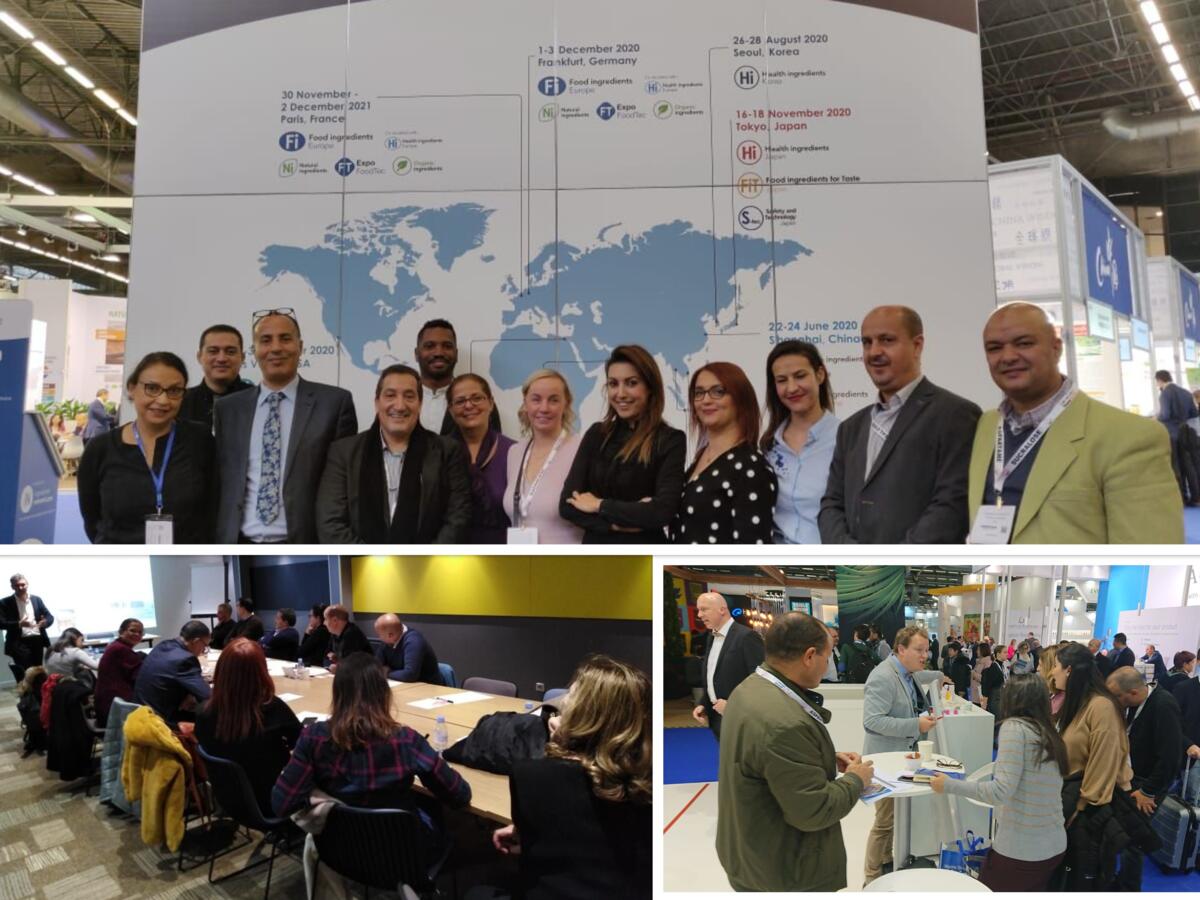 SIPPO accompanied a delegation of 13 persons, included four representatives of partner Tunisian BSOs (CEPEX, APIA, GICA and CCI Tunis), two representatives from the partner project PAMPAT and four Tunisian export companies in the field of Prickly pears and derivatives.
The representatives of partner BSOs have benefitted, during this mission with good prospects, from:
-        Exploring the promising potential of Fi Europe exhibition and to have for futures sessions a regular participation with Tunisian Pavilion.
-        Identifying the offer of Tunisian Products to have a good positioning in this trade fair.
-        And, collecting relevant information for exporter awareness on the importance of Food Ingredient Trade Fair to access to new markets.
The BSOs, the PAMPAT project team and Tunisian exporters made the best of their participation in program prepared by SIPPO and B2B matchmaking with key players in food import that told at the international market of Rungis.
In addition, during this mission SIPPO has organized workshops and specific study tours for members from Tunisian delegation by activity sector, who showed great satisfaction from this study tour. The representatives of BSOs pointed out how much important to share these lessons learnt with Tunisian exporters.