Excellent example of capacity-building: close cooperation between SIPPO Indonesia and two ministries of the Republic of Indonesia
By -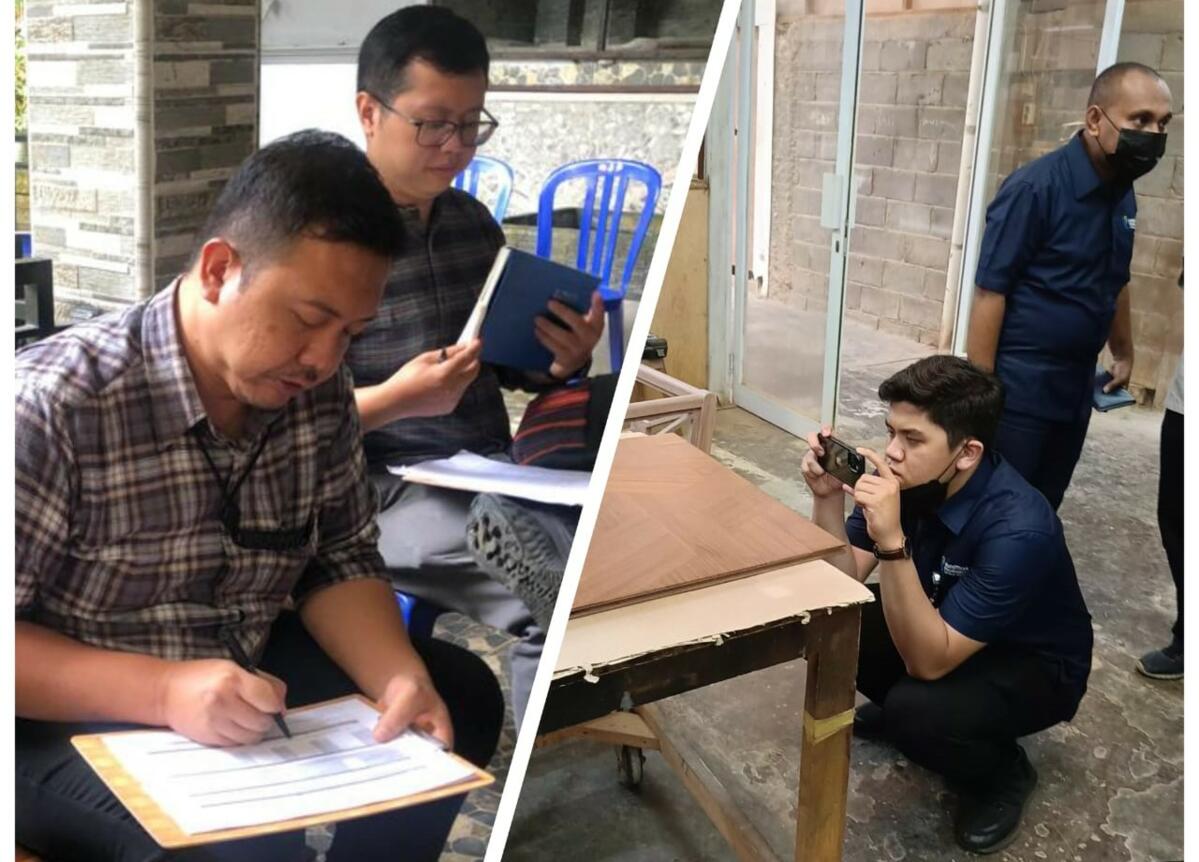 SIPPO Indonesia developed a training programme for the Ministry of Cooperatives and SMEs (MOC) and the Ministry of Trade (MOT) of the Republic of Indonesia. Following this training, their staff can now independently carry out business assessments of SMEs and select suitable products for the international market, especially to Switzerland and Europe.
In a country like Indonesia it is never an easy task to identify SMEs and the products that can be successfully promoted in the global supply chain or international market. This is because there are so many regulatory requirements and market demands that SMEs in Indonesia need to follow before they can export their products to the international market.
MOT and MOC are therefore fully aware that choosing the right company and its products plays a crucial role in whether an SME's entry into the global market will be successful.  MOT and MOC also know that the SIPPO programme in Indonesia in particular works on the last mile (market access) and as a capacity building programme. Therefore, MOC and MOT requested SIPPO Indonesia to improve the business assessment knowledge and the respective skills in their organisations. This request was clearly stated and discussed during the Country Coordination Committee meeting in early November 2022.
Training in company assessment
In the second week of March 2023, MOT and MOC conducted this company assessment training. They were supported by two international SIPPO consultants with expertise in Technical Wood and Natural Ingredients, in response to MOC's and MOT's request to provide their staff with necessary and appropriate skills to carry out business assessments and with those KPIs that they can immediately apply in their daily work.
In response to MOT's and MOC's request, the local SIPPO team had developed a capacity building and training programme with a holistic approach. It involved direct classroom teaching, visits to business facilities, with interviews with SME owners and their management team, and careful analysis of the information. The SIPPO consultants structured the training on company assessment into a theoretical and a practical part. The following topics were covered: Assessment of an organisation and the production process, including the supply of raw materials and products, sustainability practices, marketing and sales, and finance. 
The training material consisted of a complete company assessment programme divided into three phases: preparation, implementation, and analysis of the assessment data. The SIPPO team on site emphasised that all phases of the training are interrelated and equally important, and that it is very important that MOT and MOC staff participate in all phases of the training. 
Visits to companies
During the training, the total of 30 MOC and MOT staff visited 9 companies in the Technical Wood and Natural Ingredients sectors. They learned how to assess the companies in practice, starting with the definition of relevant product groups for each sector and appropriate export promotion activities. For example, the Interzum fair for Technical Wood and the Anuga fair for Natural Ingredients were introduced.
After the participants had gained a good understanding of these specific product groups, a supplier mapping exercise was carried out. Then MOC and MOT staff learned how to make a plan for company visits and logistics. After this preparatory phase, they were shown how to conduct a company assessment. After the visit they carefully analysed the information. During this process, they were assisted closely by the two international consultants and the local SIPPO team. 
Adequate tools for independent company assessments
SIPPO can now expect that after completing the initial company assessment training the MOC and MOT staff will be able to plan and carry out a company assessment with minimal to moderate support from the supervisory authorities. This requires the willingness of the company, but more importantly a good specific sector knowledge on the part of MOC and MOT so that they can define the right products according to the market demand or the needs of the buyers. Through the training prepared by SIPPO, MOT and MOC now do have adequate tools to carry out company assessments on their own in the future