The optimization of digital promotion is one of the main strategies for BSO to maintain and expand the sectors' present in the global market amid pandemics.
Pandemic Covid-19 has changed the way people and organizations manage their business and operational. Digital marketing and virtual export promotion activities become the most feasible alternative option and have been increasing exponentially used for the past one year in responding to the covid-19 pandemic.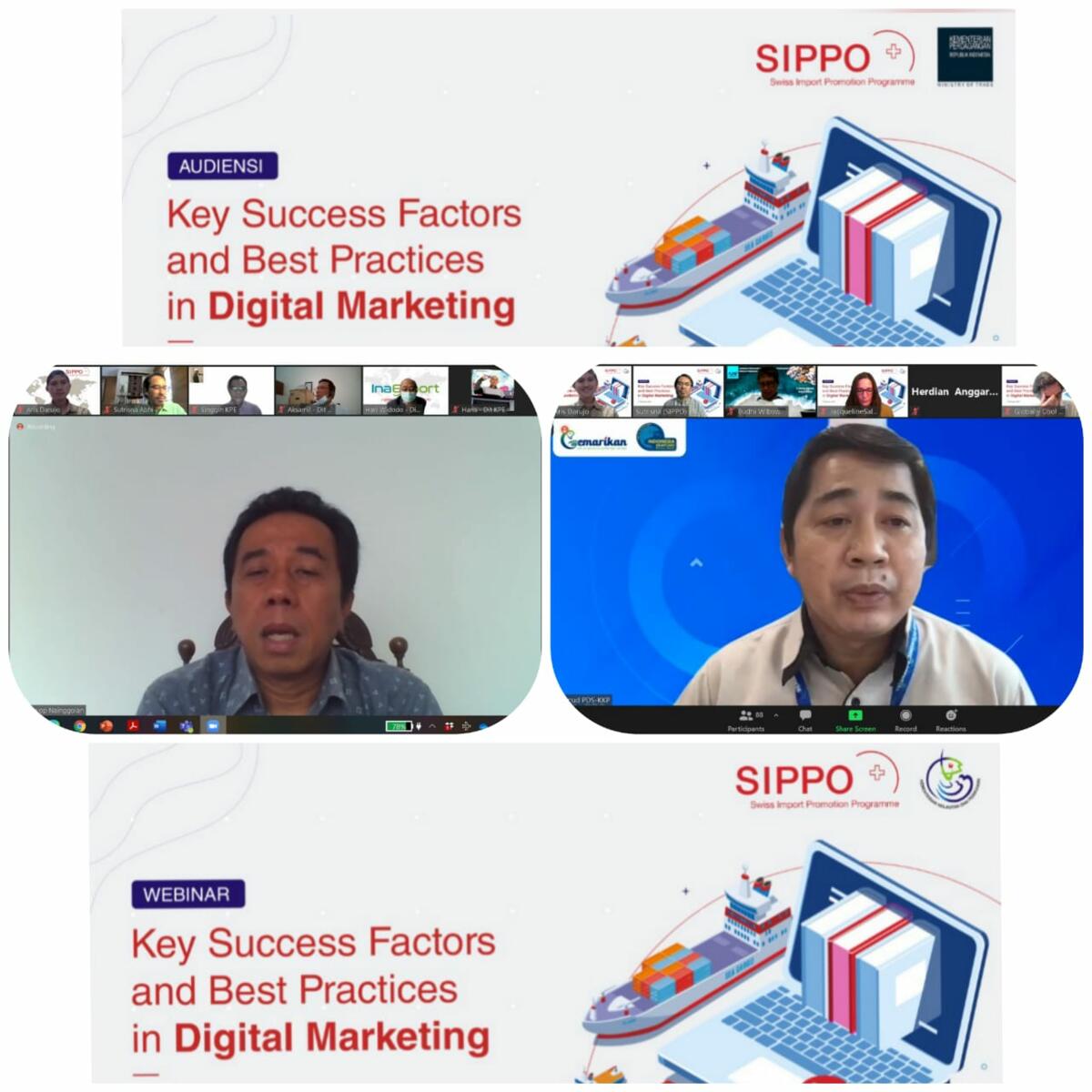 In conventional way, export promotion programs such as study tour, trade fair dan commercial mission are conducted physically. In the beginning of pandemic situation almost all export promotion programs were on hold or event cancelled. Consequently, the export promotion organizations around the worlds including SIPPO BSO's partner Ministry of Trade and Ministry of Marine Affairs and Fisheries initiated to shift from physical to virtual export promotion activities.
To support BSOs in this new era, SIPPO recently has been facilitating BSOs to understand better in optimizing digital online platform through operating and managing digital marketing. For this strategic event, SIPPO hired international consultant to share key success factors and best practice from other countries in managing digital marketing. This event also showed the importance of having a dedicated team which consist of portal manager and content marketeer and supported by sufficient budget in order to have a successful digital online promotion activities.
During these events, high rank officers from Ministry of Trade and Ministry of Marine Affairs and Fisheries were actively involved in the discussion and this event help them in shaping up their export promotion strategy from conventional into digital world.  The follow up after this event, BSO should form a team, plan the budget, and implement the improvement of the website according to the international consultant's advise.
Let's do it digitally.