B2B Matchmaking - DAI buying mission September 2019
Swiss Import Promotion Programme (SIPPO) recently supported Indonesia Essential oil Council (DAI) to hold a buying mission event in Bali on 28 September 2019. In this event, DAI promoted 11 essential oil producers both from ready export and emerging enterprises to 4 International buyers. The 11 producers who are DAI members introduced both organic and natural essential oil products to buyers from France, Brussel and India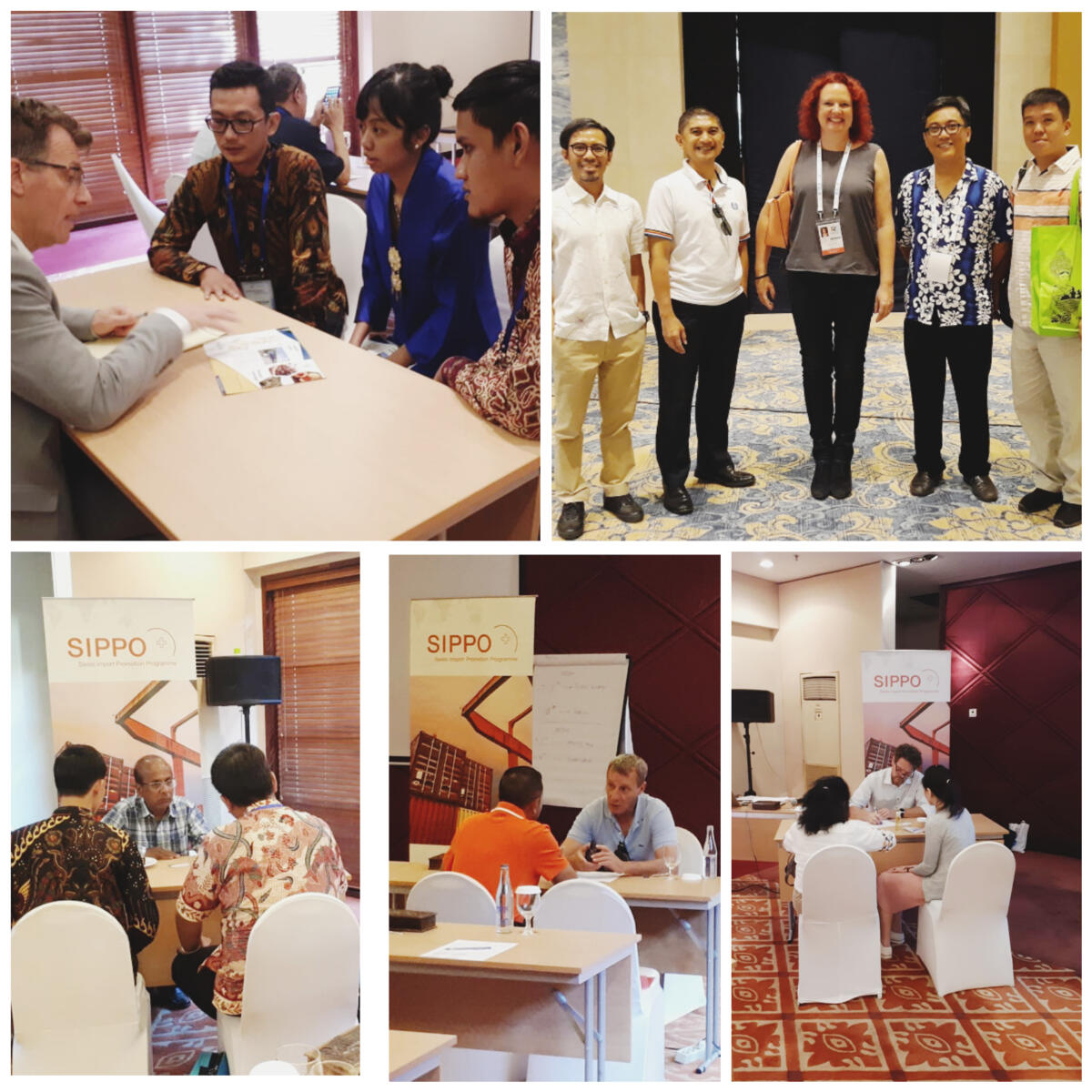 One of the best ways for a learning process is a self- learning experience and through SIPPO program DAI staff could possess trade promotion skill and knowledge directly from a real event. During this event, DAI staff realized that preparation stage play a significant role to the success of the program and this is one of the most important SIPPO's mandate that SIPPO has to provide practical and technical learning environment in the area of trade promotion activity and SIPPO role is to facilitate and provide technical assistant to BSO and allow them extracting the knowledge for the benefit of DAI.
In order to gain a maximal learning process, SIPPO provided local and international experts to DAI to learn about buying mission program from the preparation, implementation until the follow-up stages. One of the most interesting activities within the SIPPO's program that SIPPO provides a mix-balance of practical knowledge and in-class training of buying mission program and SIPPO develops a holistic approach from practical and technical knowledge of local and international experts. and it allows DAI staff to formulate those knowledge and skill to DAI's needs which eventually, DAI could conduct buyer mission program professionally in the future. 
Buying mission program as one of the trade promotion tools is an ideal platform for supplier and buyers to exchange information about the latest developments and trends within the industry, as well as challenges and issues. From the dialogue between buyers and suppliers is crystal-clear that the demand for organic essential oil remains high and the organic sector is growing in global market.