Clément Graf and Monika Geissberger new leaders of SIPPO
The SIPPO programme has two new leaders: Clément Graf has taken over the role as Head of Programme from Fabienne-Alexia Müller, who is leaving SIPPO after nearly 5 ½ years by the end of June 2022. Monika Geissberger succeeds Franziska Eggimann as Head of Operations, who is setting out for new horizons after more than 5 successful years at SIPPO.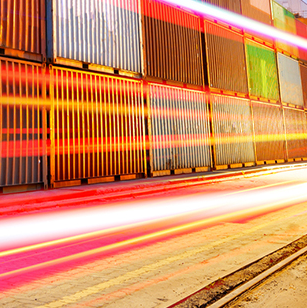 Clément Graf has been the new SIPPO Head of Programme since the beginning of February 2022. He has already spent several years in his professional career in the field of export promotion and has now joined SIPPO after three and a half years as COO and CEO of a real estate company focused on digital tools. "With its capacity building for Business Support Organisations (BSOs) in 11 countries around the world, the SIPPO programme is having an impact in an area where the call for greater digitalisation and the ever-growing demands for sustainability are currently leading to major changes," he says, describing one of his organisation's major challenges. However, he is convinced that SIPPO, as a well-established institution, will be able to cope with these challenges thanks to its strong global team and innovative strength.
Fabienne-Alexia Müller
Clément Graf takes over from Fabienne-Alexia Müller, who joined SIPPO in 2017 and played a decisive role in shaping SIPPO's new focus on capacity building at BSOs. At SIPPO she had started as Programme Manager, became Head of Operations later and, since 2020, has led the organisation as Head of Programme. She is leaving SIPPO by the end of March.
Monika Geissberger began her new function as Head of Operations on
1 February 2022. She also has professional experience in trade promotion in Eastern Europe, Asia and Africa and most recently worked as a sales and marketing manager in the furniture industry. "Our partner BSOs face very different challenges in the 11 countries around the world where SIPPO supports them in 6 sectors. This demands broad expertise and a high degree of flexibility from us as SIPPO team. I see it as one of many important tasks to ensure the transfer of knowledge within SIPPO. This benefits all BSOs," she says.
Franziska Eggimann
Monika Geissberger takes over as Head of Operations from Franziska Eggimann, who joined SIPPO in 2017 as Programme Manager Balkans with responsibility for the Technical Wood and Sustainable Tourism sectors. Since March 2020 she has been Head of Country Programmes (now Head of Operations) and Deputy Head of Programme. In this important role, she coordinated an enormous number of activities in an outstanding manner and with a great expertise. She also earned high esteem in SIPPO with her personal commitment and her great reliability.