CBI, IPD and SIPPO have been working together successfully for decades
CBI can look back on 50 years of successful development cooperation. This time was also partly shaped by the cooperation with SIPPO and IPD, in various projects, in the TRIC network or in the development of the Trade Promotion Academy. A retrospective with Dick de Man (former CBI Director), Fabienne-Alexia Müller, Head of Programme SIPPO, and Julia Bellinghausen, Head of IPD.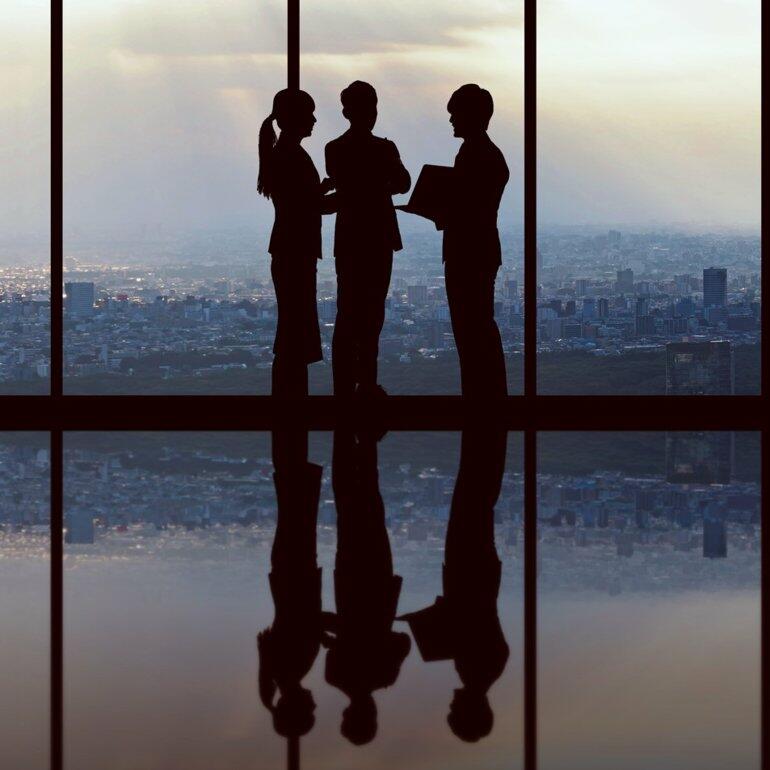 Dick de Man is the former director of CBI, the Centre for the Promotion of Imports. In 2010, he set up a network of governmental organisations that promote exports from developing countries. Today, CBI works with 9 other organisations as part of the Trade Related Instruments Connected (TRIC) partnership. 2 of CBI's closest partners have been the Swiss Import Promotion Programme (SIPPO) and the German Import Promotion Desk (IPD). The organisations meet regularly to share market information, best practices, visions for the future.
It takes a network to gather market intelligence
SIPPO was one of the first organisations Dick approached. Head of Programme Fabienne-Alexia Müller says, "At the time, both organisations had projects in the same countries and sectors. We attended the same trade fairs, and there was a friendly competition around who would take on which challenge." Both organisations were always looking for ways to collaborate. In 2010, they signed a partnership agreement to collaborate more closely on developing market intelligence. Later, the TRIC network was the perfect opportunity to bring more trade promotion partners together.
Head of IPD Dr Julia Bellinghausen explains that IPD's first cooperation with CBI was at trade fairs. "In 2013, we were a start-up with 3 to 4 people. We were not working directly with businesses yet. But our goal was to show that the export development model worked. CBI's input was crucial for this." The German organisation has grown since then and continues to work closely with CBI. "As well as supporting exporters, IPD works directly with importers. We often put CBI in contact with German buyers for the businesses they support," says Julia. "Something else we collaborate on is developing product factsheets with market information. We have a set structure and format, and if there are updates to the factsheets, we share that information."
Different focuses still benefit the same people
Each organisation has a different focus, but Julia explains that there are many joint interests. "Because we work with similar groups, like exporters and BSOs, it is helpful to be in agreement and set common standards." Alexia adds, "Trade parameters are shifting. For example, at the start of the COVID-19 pandemic, we had an intense exchange with TRIC members on how to deal with the pandemic. It was very valuable and helped us all support the people we work with during these difficult times."
Another important shared project was the Trade Promotion Collaboration for the Trade Promotion Academy (TPA). "The TPA was developed together with the International Trade Centre under SIPPO's leadership. It is an e-learning platform that offers export promotion and market access knowledge," Alexia explains. "CBI and IPD collaborated to create the content for the e-learning modules. The courses are a way for BSOs to better support their businesses, help them expand their market presence, and get a stronger position in export markets. The knowledge we have brought together is extremely valuable."
The impact is greater when we work together
On the topic of future collaborations, Julia says, "I hope we can continue to identify topics where we can work together. As each organisation grows, not everyone is aware of our history and partnership. It is important that everyone understands it. That way, we can discuss things without bureaucracy getting in the way and make sure we are not wasting any efforts." Alexia adds, "We must all be clear on where we are going and where we need to take trade development. In a changing world, joining forces is crucial. At times, it can make moving forward slower, but in the end, it makes progress steadier and the impact greater."