SIPPO and DAI Buying Mission Event 24 - 26 April 2018, Yogyakarta
SIPPO Supports Dewan Atsiri Indonesia (DAI) to Build Stronger Relationships between Indonesian sellers & International buyers of Essential Oils & Extracts.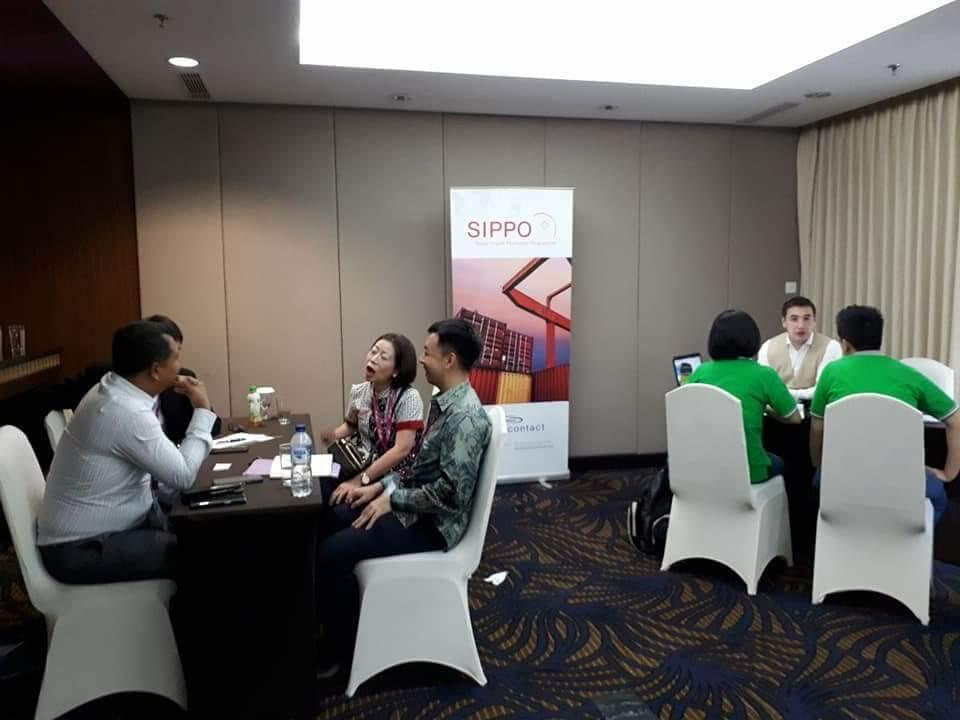 The Indonesian Essential Oil Council (DAI), supported by SIPPO Indonesia has connected selected sellers of essential oils, oleoresins, extracts and aroma chemicals with international buyers. SIPPO assisted DAI by hiring Mr. Robbie Hogervorst, Senior Consultant at ProFound from Netherlands  to connect DAI with buyers from France, Slovenia and Myanmar.
The goal was to improve DAI's professional knowledge, skills and processes for providing export promotion services to their members with a specific focus on the organization of buying missions and B2B meetings.
The first day, on April 24, DAI brought together Indonesian suppliers, international buyers, an European consultant for natural ingredients, and an Indonesian certifier for organic certifications for an interactive buyer roundtable meeting. This meeting gave the opportunity for all parties to have a lively and revealing discussion about mutual market expectations and the process of obtaining internationally recognized accepted certifications.
During the buyer roundtable meeting, DAI presented the value chains and main products of Indonesia's current and future potential for essential oil, extract and aroma chemical production. DAI's presentation promoted the profiles of the attending sellers and gave the buyers some insight into the possibilities of buying essential oils, oleoresins, extracts and aroma in Indonesia. Furthermore, Mr. Robbie Hogervorst enriched this information with the current global market situation for these essential oils, extracts and aroma chemicals while Mr. Winaryo from Control Union presented the most current technical and administrative requirements for companies that want to apply for international organic certification.   
From 25 to 26 April, DAI facilitated individual B2B matchmaking meetings between the 12 export ready producers with the three buyers. These 12 producers are all DAI members, listed in the table below:
| | | |
| --- | --- | --- |
| PT. Indoharvest Spice | PT. Aroma Atsiri Indonesia | CV. Indaroma |
| PT Haldin Pacific Semesta | PT. Indowangi Nusajaya | PT. Van Aroma |
| PT. Mignon Sista International | PT. Natura Perisa Aroma | PT. Indesso Aroma |
| PT Aroma Atsiri Indonesia | PT. Natura Aromatik Nusantara | PT. Aroma Essence Prima |
During B2B matchmaking meeting, buyers and suppliers discussed the market and product demand for each specific buyer's respective countries and regions so that DAI members could adjust their business strategy to enter new markets.
To smoothen the B2B matchmaking process, Sutrisna and Aris Darujo from SIPPO Indonesia guided and advised the Indonesian companies during all meetings.  
Following up the B2B matchmaking event, SIPPO Indonesia, together with Robbie Hogervorst, will conduct a half-day training session via webinar for DAI members on May 31, 2018. This training will allow DAI members to gain additional technical knowledge and skills to organize a professional buying mission themselves in the future.
DAI and SIPPO are convinced that this successful cooperation is an important self-learning experience and cutting-edge knowledge for DAI to
expand their network with international buyers and experts to forge business relationships between Indonesian essential oil, oleoresins, extracts and aroma chemicals sellers and international buyers.
focus on organic essential oil, oleoresins, extracts and aroma products, traceability issues, and ethical and fair standards for the essential oil, oleoresin, extract and aroma producers.  
provide practical information from an organic certifier to DAI's members and buyers. Additionally, this section allowed the buyers and the organic certifier to understand challenges and perception about organic certification from buyers and supplier.