A Successful participation of MOROCCO at Destination Africa, B2B Textile and Clothing Exhibition, which took place in Cairo from 17 to 20 November 2018.
With the largest pavilion of the show with a surface area of 72m2 hosted by AMITH, AMDIE and the Moroccan Denim Cluster, MOROCCO has successfully positioned itself as a country with a global offer and TOTAL LOOK through the showcase exhibition of diversified products and articles from 18 Moroccan clothing companies representing the Moroccan value-added offer in co-contracting and finished products.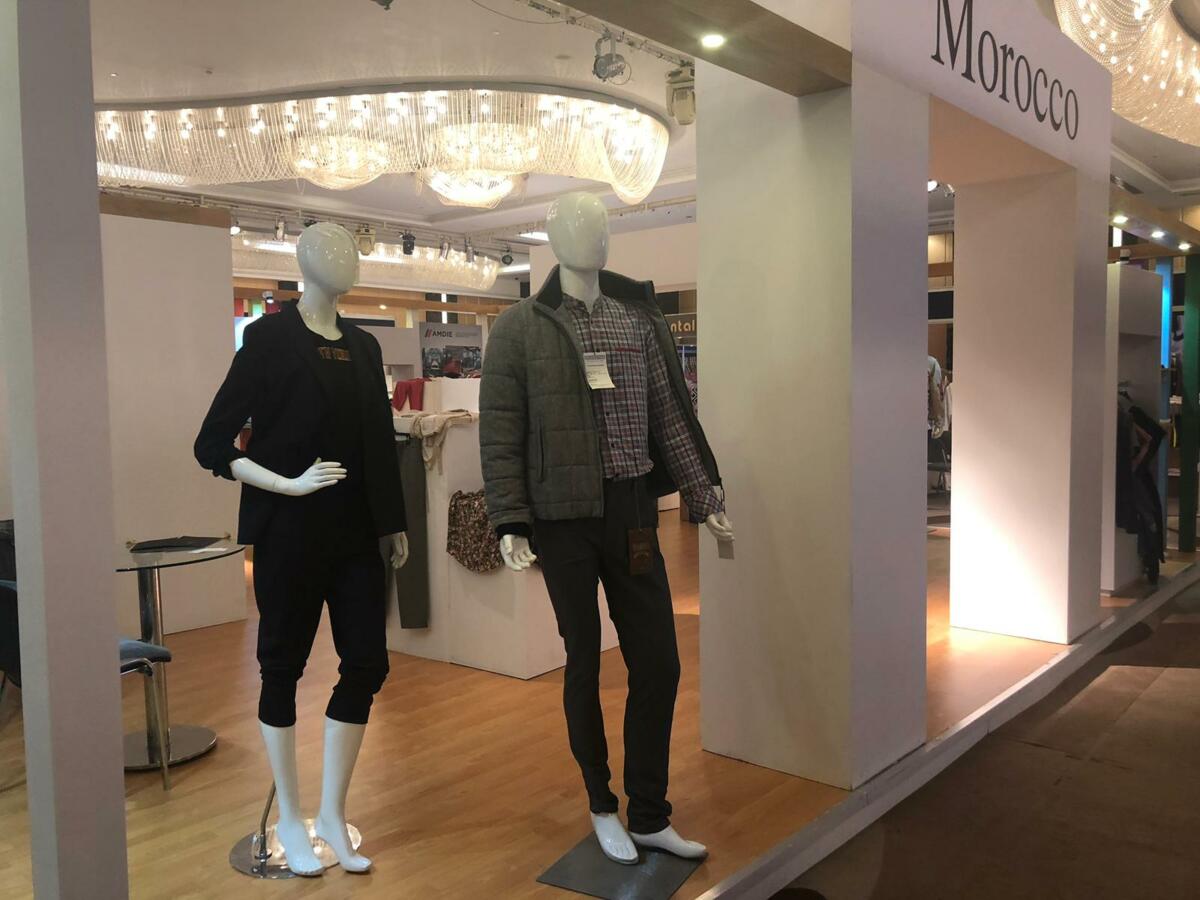 The Moroccan denim cluster dedicated to innovation in the denim industry in Morocco to promote sustainable design, ecological treatment and recycling projects has also projected the dynamic image of the Moroccan ecosystem of the sector.
 SIPPO's support - through the mobilization of its textile expert - to AMITH in this event was provided on two levels: 
 -Attractive and professional presentation of the samples -
-Matchmaking with international buyers, particularly Germans
The main brands that visited the MOROCCO stand were:
C & A, Carl Gross and - Club of Gents, Sterntaler GmbH, Peacock - Cooperate Fashion, Kik and Miles (Li Fung Europe).
All these interesting and promising contacts will be professionally monitored during 2019.
In conclusion, Destination Africa proved to be a promising showcase perfectly adapted to the total look of Moroccan Textile-Clothing. It should be recalled that this 3rd edition was, according to the organisers, attended by around 100 exhibitors and a visitor of around 300 international professionals.