Successful Export Promotion for Macedonian Apparel Producers
Six Macedonian companies introduce their products and present their services at Munich Apparel Source trade fair from 4 - 6 September 2018 in Munich, Germany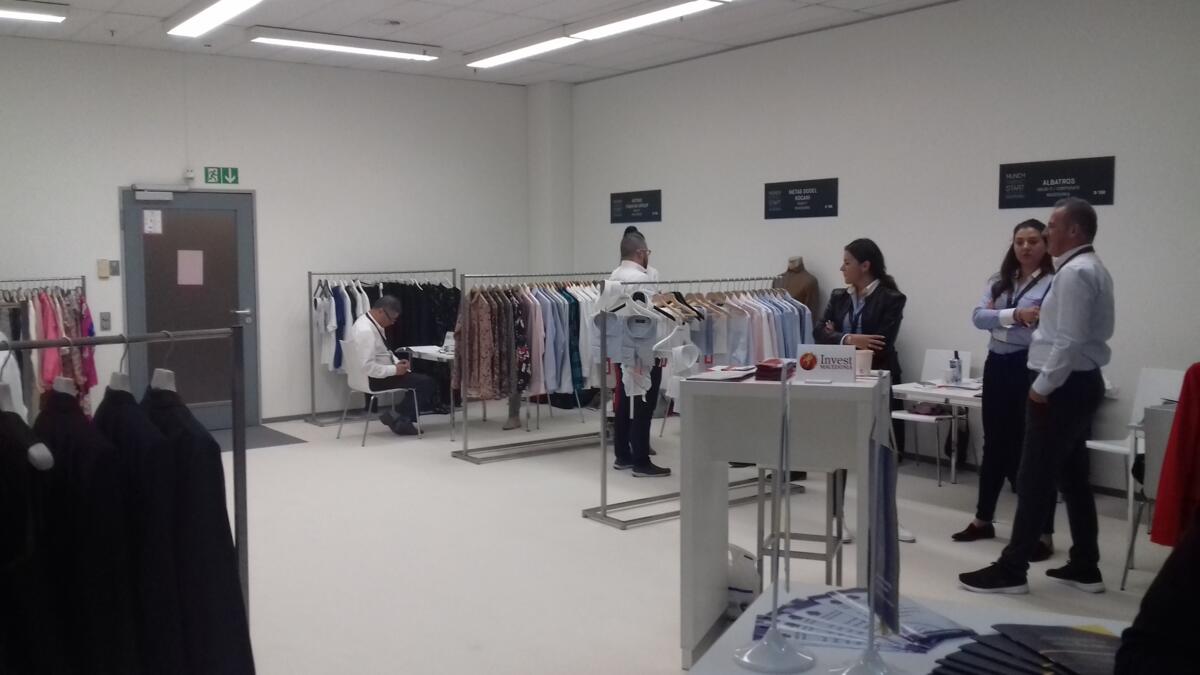 Albatros, Astibo Fashion Group, Eurosolid, Kuli, Metas and Okitex - Macedonian apparel producers displayed their products and presented their services at the Macedonian national stand during Munich Apparel Source trade fair held from 4 - 6 September 2018. The national stand, organized by the Agency for Foreign Investment and Export Promotion - Invest Macedonia was place for making new contacts, welcoming international buyers interested in sourcing apparel products and developing business offers in bright and pleasant atmosphere.
SIPPO identifies potentials to support Invest Macedonia and Textile Trade Association - Textile Cluster so they could respond to the companies' export promotion needs.  Selection of the trade fair, establishing contacts with the fair, facilitation of the best use of the trade fair's promotional channels and business networks were all aspects where SIPPO provided relevant know-how. 
Furthermore, SIPPO encouraged BSOs to visit companies in organized field visit as part of the preparation for effective trade fair participation. The experienced consultant engaged by SIPPO added value to the visit and provided companies with adequate information on the trade fair and relevant aspects for coordination prior the fair. 
Further coordination of post trade fair activities with BSOs is foreseen as such supporting TTA-TC and Invest Macedonia to coin their efforts in providing efficient export promotion support to the companies.