PERUCAMARAS Market Intelligence Training Workshop is a success
On August 16 and 17, the Market Intelligence for Exports training workshop organized by SIPPO was held in order to benefit the Regional Chambers of Foreign Trade associated with PERUCAMARAS. The workshop was attended by 25 regional chambers of Aguas Verdes, Amazonas - Yurimaguas, Ayacucho, Bagua, Cajamarca, Cañete, Casma, Chincha, Chugur - Cajamarca, Cusco, Ica, Jaen, La Libertad, Lambayeque, Loreto, Madre de Dios, Paita, Pasco, Pisco, Piura, Puno, Tacna, Tarapoto, Tocache, Ucayali.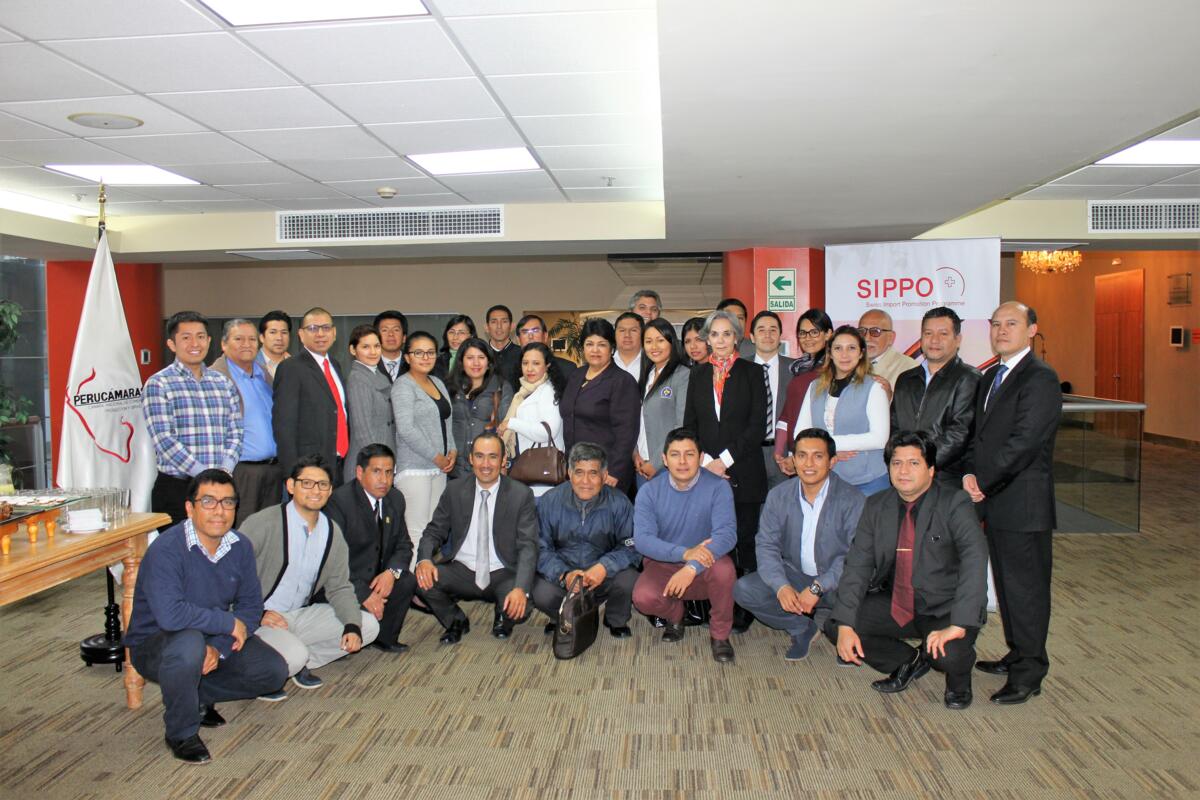 The workshop had the presence of Yolanda Torriani, president of PERUCAMARAS, as well as Monica Watson, General Manager of PERUCAMARAS. On the SIPPO side, there was the participation of Carlos Hanspach (Country Representative SIPPO Peru) and Manuel Puma (Export Promotion Manager of SIPPO Peru).
The SIPPO program hired consultants of international level for the development of a training program in two phases, the first phase included an introductory presentation to the international market, incoterms, nomenclature and tariff classification, carried out by the consultant Andrés Solano with long experience in the Customs issue and then the Expert and Professor Cesar Laines was presented with a presentation on Market Research in Agroexports which was highly valued by the attendees.
In the second phase of the workshop, the regional chambers and the technical team of PERUCAMARAS were immersed in the customs information systems, Veritrade and Trade Map. It should be noted that SIPPO invested in the acquisition of the best Veritrade market information system to train the cameras and allow access to data of each customs transaction of processed foods and wood. The training session on the use of market intelligence tools was carried out by Viviana Mendoza, expert of great experience in the development of commercial intelligence studies and exports.
As a conclusion of the activity, a focus group was held for the strategic planning of exports of PERUCAMARAS, led by Luis Baiochi, consultant with experience in strategic planning, in which the 25 Chambers had the opportunity to establish the main topics that each of their regions need in terms of Commercial promotion of exports for the processed foods and wood sectors.
The participants showed their approval for the quality of the workshop, qualifying it as highly satisfactory and useful for the future of their organizations.