KOLTIVA B2B Trace CRM system was presented in a workshop in Lima
KOLTIVA presented B2B Trace CRM system to Peruvian BSOs PERUCAMARAS and OCEX with the support of The Swiss Import Promotion Programme (SIPPO). This web-based application is a Customer Relationship Management (CRM), Project Cycle Management (PCM), and Monitoring and Results Measurement (MRM) tool developed to meet the needs of export-oriented Business Support Organizations (BSOs).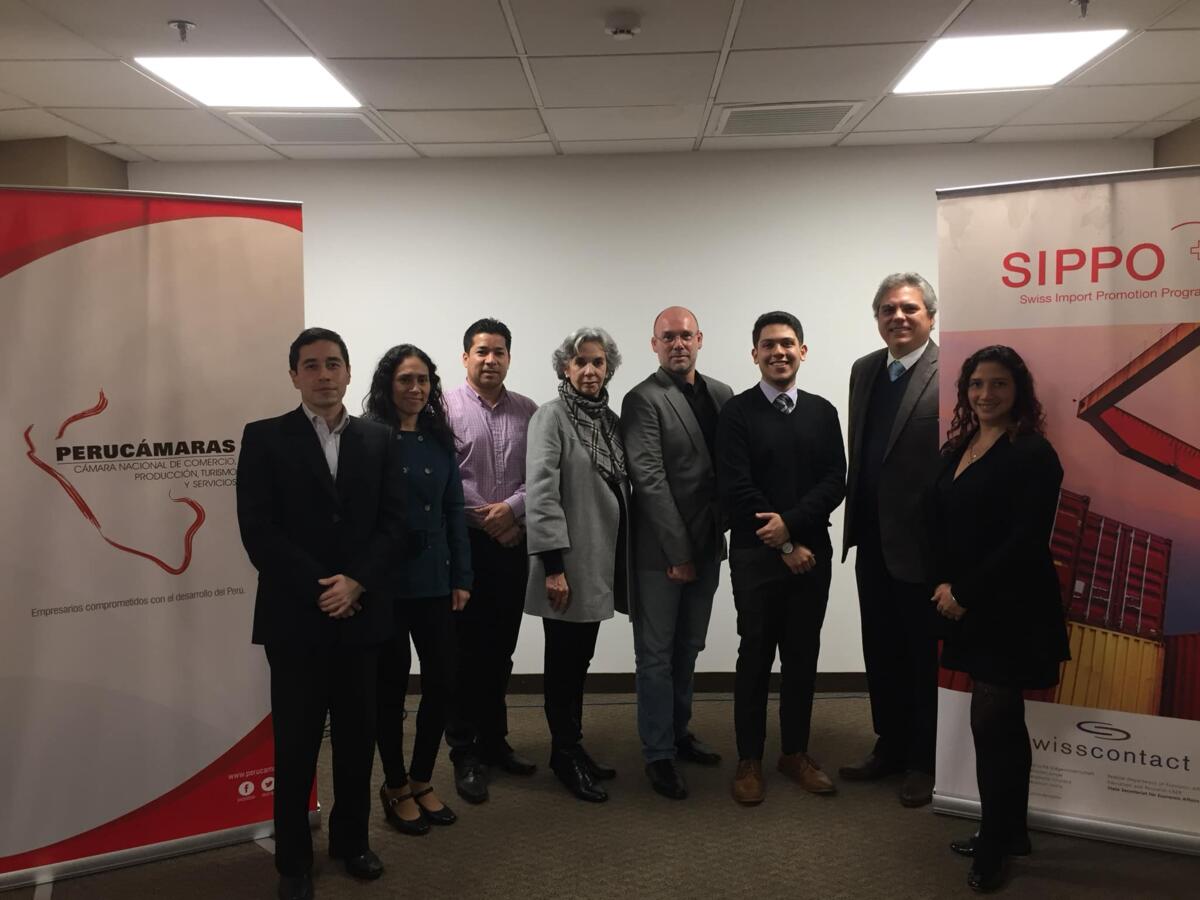 Currently, PERUCAMARAS and its regional chambers lack of a CRM system, so this is a great opportunity to get acquainted with a tool that could contribute to the performance improvement in trade fairs and commercial activities. The system was introduced to both institutions to test it and review its features with SIPPO support. The workshop with PERUCAMARAS included an institutional presentation of KOLTIVA CEO Manfred Borer with a detailed introduction to the software showing the features and future developments.
Monica Watson, General Manager of PERUCAMARAS and her team participated in the workshop with positive feedback and showing interest in the tool. SIPPO Country Representative Carlos Hanspach introduced the meeting with a presentation about the utility of a CRM system for a BSO, later, SIPPO Export Promotion Manager Manuel Puma presented the flowchart of a buyer mission as a step by step example on how the processes and procedures are included in the B2B Trace system.  The software was socialized with OCEX in an internal meeting with IT in the Ministry of Foreign Trade office expressing interest in testing the tool later with Promperu for future discussions.
KOLTIVA is an integrated agriculture technology and service company, delivering tailor-made sustainability project management and product traceability software applications. Through B2BTrace, BSOs can institutionalize customer relationship management, recognize potential market segmentation of their members/clients, and follow state-of-the-art processes in managing export promotion activities in order to serve importing and exporting companies across the globe. With B2BTrace, BSOs can make full use of a software adapted to their relevant business needs beyond what conventional solutions can offer.
The system will be tested by PERUCAMARAS during 2019 to assess its performance and features based on the needs of the institution. SIPPO will monitor the proper use of the system, training PERUCAMARAS to use effectively the system in Trade Fairs, Study Tours and matchmaking initiatives during 2020.