HiEurope 2018 - access to new business opportunities
Nineteen companies and seven business support organziations from the Balkans and three from Tunisia participated in the especially for them designed Study Tour program at Health Ingredients Europe 2018 trade fair in Frankfurt, Germany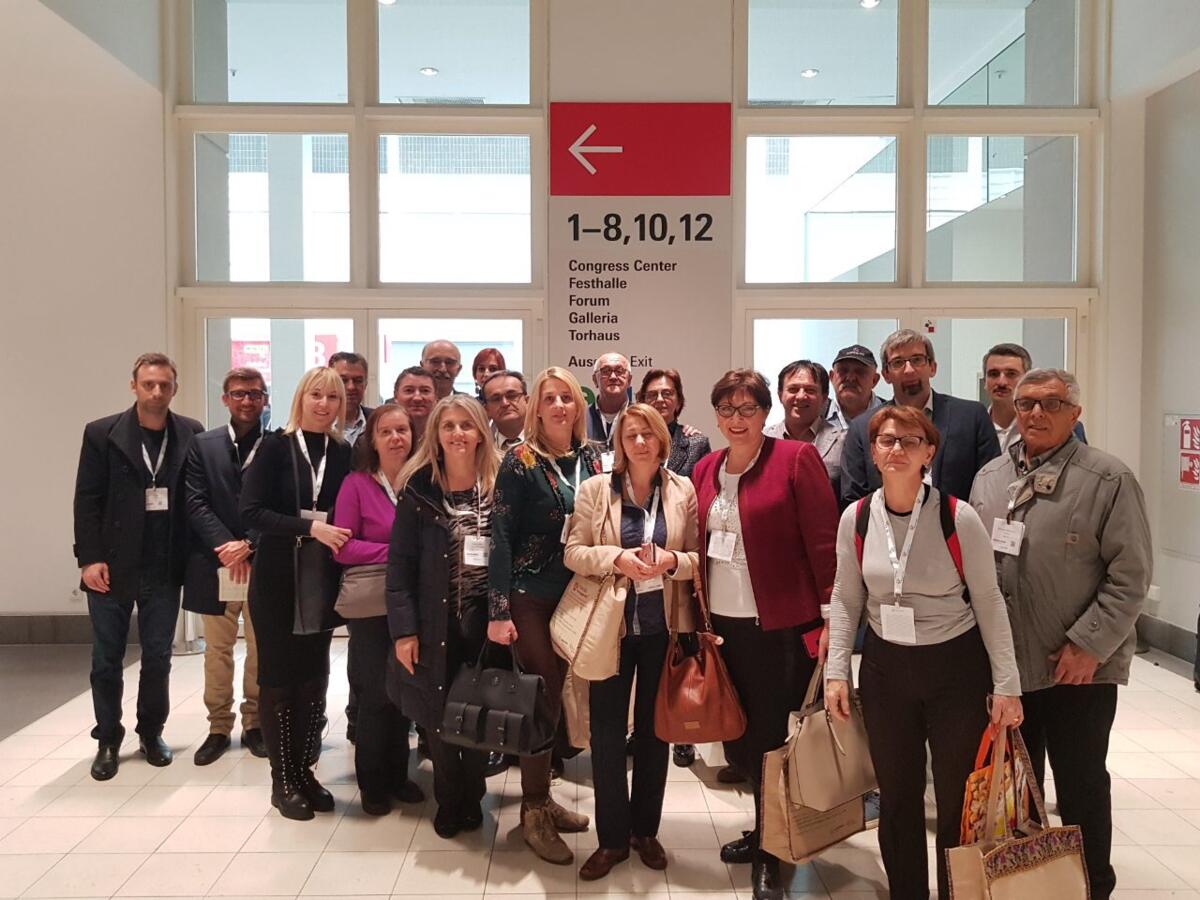 "Exploring" and "Learning" are two words describing one's experience from the Study Tour at Health Ingredients Europe 2018, organized by SIPPO. Commencing the week from 26th until 30th November, companies and BSOs from Macedonia (Economic Chamber of Macedonia and Agency for Foreign Investments and Export Promotion - Invest Macedonia), Serbia, Bosnia and Herzegovina and Albania accompanied by BSOs representatives from Tunisia, jointly participated in this specially customized Study Tour program. 
The workshop on 26th November brought together all participants to learn about latest market trends in the natural ingredients sector, to explore how they could get most out of the trade fair's visit and familiarize themselves with the study tour program. The first day ended with networking dinner. 
While companies immersed themselves in the trade fair on 27th November accompanied by the sector experts who pointed out to them current trends and latest innovations, BSO representatives spend quality time exchanging experiences and networking among one another. 
On 28th November, BSO representatives set off for a meeting with European Spice Association, while companies had individual B2B meetings at the trade fair. The next day, companies divided in two groups in accordance with their product portfolio, visiting two companies Kundig and Vogele, who welcomed study tour participants in their premises and welcomed them with a pleasant business atmosphere that set the scene for a fruitful collaboration. 
The end of the week foreseen for wrap-up sessions and looking back to individual experiences and collective achievements, which would bring many new ideas for export promotion and opportunities for collaboration between companies from the Balkan's themselves, as well as with their German counterparts.