Handicraft and Wood Processing Association of Ho Chi Minh City (HAWA) to Korea International Furniture and Interior Fair 2018 (KOFURN 2018) from 27 August to 2 September 2018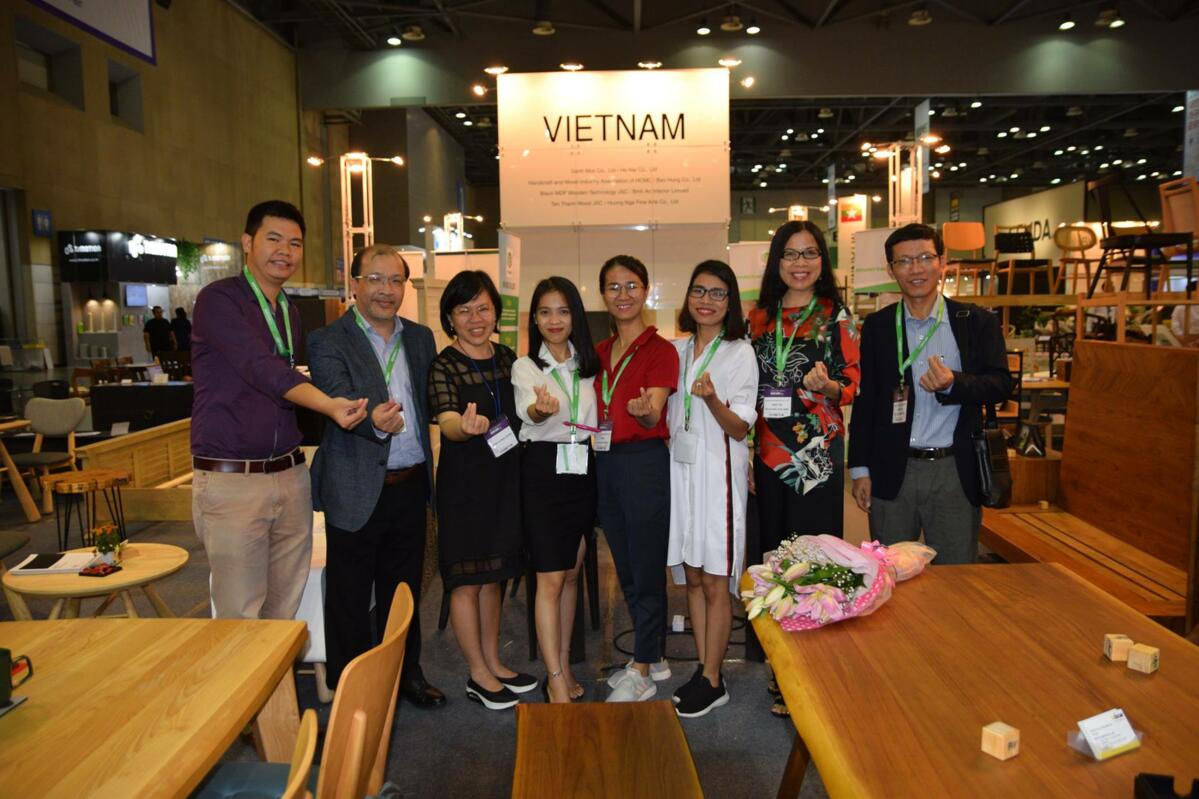 This is the first time that HAWA has been  sponsored, by the  Asian Korea Center (AKC) and the Vietnam Trade Promotion Agency (Vietrade), to organize a pavilion at KOFURN, a flagship exhibition of furniture in Korea. HAWA selected 7 member companies to display their products at this joint booth. This was one step for HAWA to improve their services and build up their image as one of the most active business support organizations in Vietnam (over 400 members in the wood sector). Considerable efforts were made in the preparation.The lesson- learnt for HAWA in organizing this joint booth was that such a joint concept should have blended displays and a better product selection from the very beginning. Another lesson is that booth management  skills should be improved in future.
On this occasion, SIPPO in collaboration with local and international experts provided  pre-fair training and consultancy for HAWA and their members. Additionally, SIPPO and the Vietnam Trade Representative Office in Seoul coordinated to organize matchmaking meetings with Korean corporations. A market study visit was organized to explore the furniture distribution channels and trends at key furniture brands of the Korean market, namely Hanssem, Lotte, Emart, etc. Not only did Vietnamese manufactures obtain insightful information about the market, but also HAWA learnt more of the services they could provide to their members as a "last-mile approach".