Capacity building program with PROMPERU help companies in ANUGA
Swiss Import Promotion Programme (SIPPO) is working with PROMPERU in developing capacities inside the institution and companies supported in Anuga trade fair in Cologne. During the last 3 months SIPPO has been coordinating a capacity building program in market access to Agribusiness Department of PROMPERU and 10 SMES in aspects such as German Market Trends, Trade Fair Participation, Matchmaking Process, follow up, hence a team of local and international consultants have been working hard to improve the performance of PROMPERU in so important event.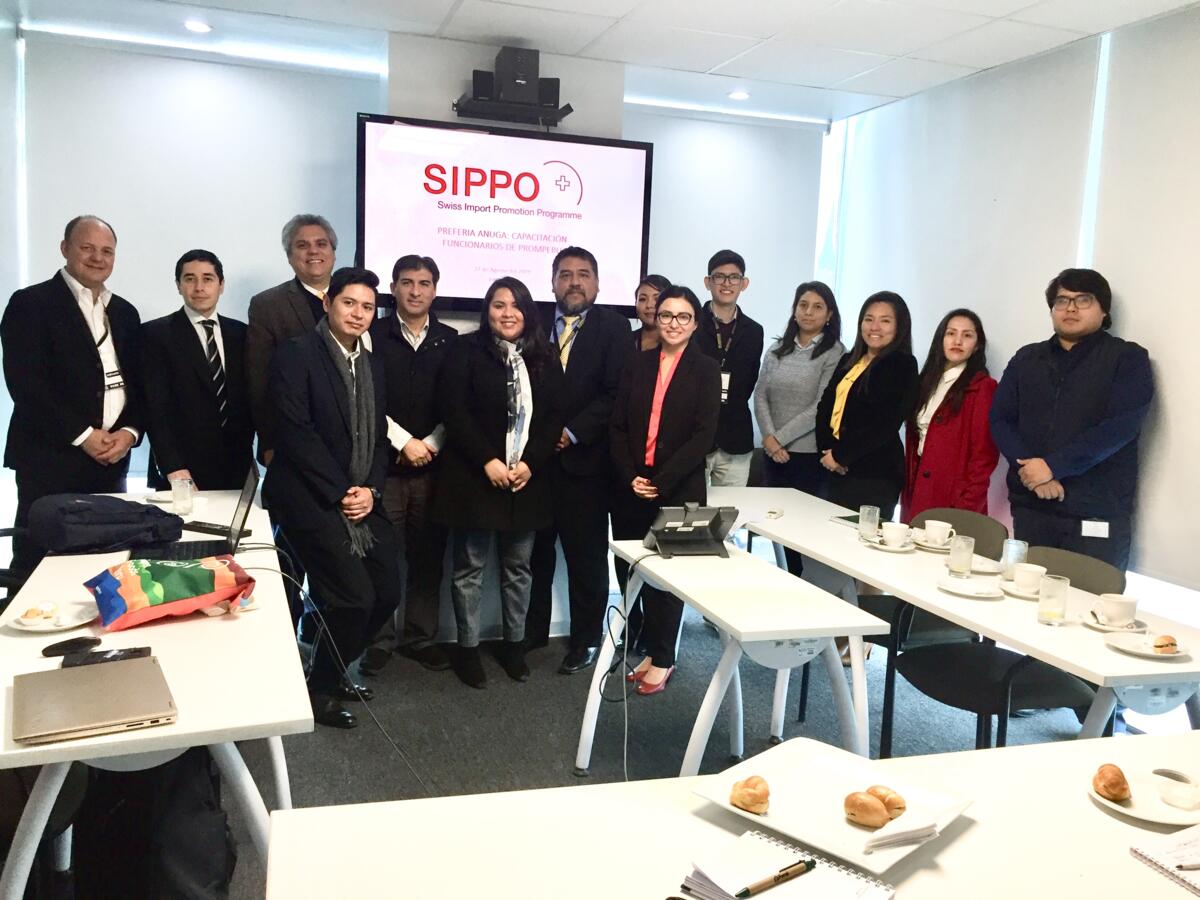 SIPPO implemented two workshops in Lima with the presence of the International German consultant Arno Liebmann, the Peruvian consultant Cesar Laines and the international LinkedIn expert Maria Suquilanda with the important presence of more than 15 PROMPERU officials and the presence of more than 20 companies. In these workshops, PROMPERU got the last trends in the German market and the importance of retail sales and consumer behaviour for the processed foods sector. Also, local consultant Cesar Laines presented the results of a retail price analysis performed in German and Dutch retail stores that were well received by PROMPERU. Furthermore, the Peruvian exhibitors were trained to prepare matchmaking agendas and to improve their performance in the event.
SIPPO team of local consultants are currently implementing follow up face to face meetings with the 10 SMEs selected in Lima, helping them to develop their matchmaking agendas, and a team of local consultants is continuously communicating with them to give feedback and helping them in the process to arrange such outbound and inbound agendas. These efforts are based on a previous meeting in Lima where both the international and local consultant interviewed these 10 companies to define objectives, potential and performance to sell their products properly in ANUGA.
Also, SIPPO Peru is preparing the participation of international consultants in the trade fair, Mr Han Leenhouts, a well-know Dutch trainer with experience in sales pitch will train SMEs on how to perform and sell their products to European buyers giving them access to the best strategies to get the best of ANUGA. Finally, Peru will have the presence of an international secret European Mystery Shopper that will evaluate Peruvian companies on how they sell their products. This is the first time Peru gets this analysis for the processed foods sector.
Peru will have 3 pavilions, in Frozen, Fine and Organic zones in ANUGA (Hall 4.2, 3.1, 5.1), so please feel free to visit and taste the Peruvian Super Foods in the event, this is something that we know will be pleasant for all the visitors.