Peru will be guest of honor in the next edition of Biofach
Peru will be the guest of honor in the next edition of Biofach, the most important fair for organic products in the world, which will take place February 13-16, 2019 in Nuremberg, Germany.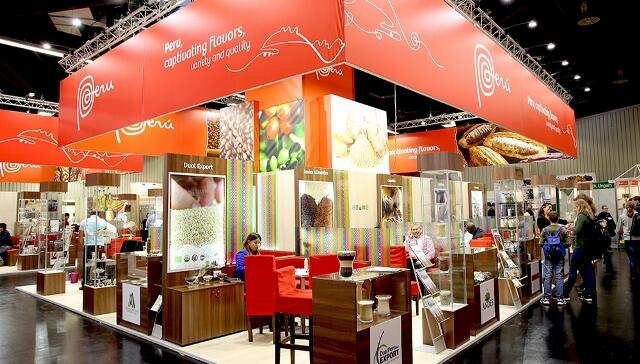 "Peru being designated the guest of honor in the Biofach is a great distinction, and also a great opportunity to showcase ourselves at an international level as an excellent supplier of organic and functional products. It also allows us to spread the sectorial brand Super Foods Peru, a strategy that goes hand in hand with the global trend to attain a healthy lifestyle, by acquiring products that benefit the body. There's no doubt this will be a new challenge for the sector, in which business associations and other Peruvian public entities will join efforts to enhance the image of our country, "says Luis Torres Paz, Director Exports Promotion of PROMPERÚ.
The Peruvian delegation that participated in the current edition of Biofach 2018 was integrated by 117 exporters, who made 445 appointments with current clients and more than 1,200 new contacts.
Among the Peruvian super foods with the greatest demand were: quinoa, maca, chestnuts and cocoa products; which were presented together with products like sacha inchi oil, avocado oil and Brazilian nuts oil. Other foods with an important presence were: chia, cañihua, amaranth, lucuma, kión, avocado, banana, granadilla, granulated panela, maca flour, yacon flour, aguaymanto, algarrobo and camu camu.
Some of the products that were presented for the first time at this fair were: the Haden mango, the male huanarpo, chocolate covering with camu camu and mixtures of ready to eat quinoa.
For its 2018 version, the fair attracted 3,218 exhibitors from 93 countries, and generated 50,000 visits of professionals from 134 countries.
The Peruvian participation was in charge of the Ministry of Foreign Trade and Tourism and PROMPERÚ, with the support of the Commercial Office of Peru Abroad (OCEX) of Hamburg and the Embassy of Peru in Germany.