Let's explore the opportunities for Sustainability in the Processed Food sector at SIAL 2022!
SIPPO Tunisia accompanied CEPEX and GICA, its key partner BSOs in processed food export promotion in Tunisia to SIAL 2022, held in Paris from 15 to 19 October. The main purpose was to explore the sustainability aspect and the requirements of buyers and key stakeholders.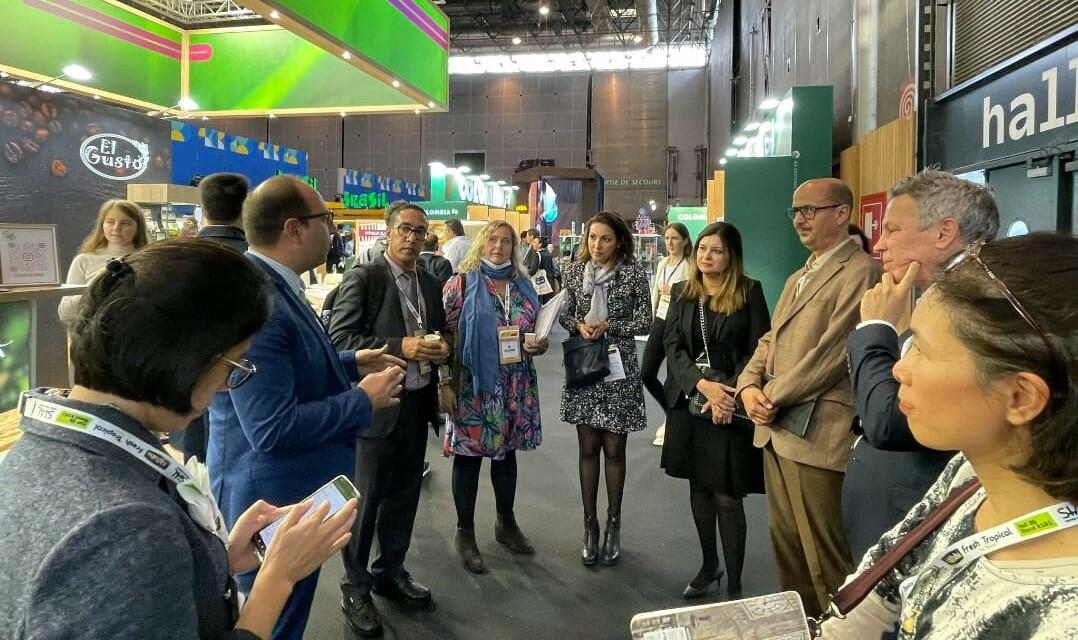 Confronted with the challenges of climate change, the food industry and consumers are facing new demands for more responsible consumption. On the sidelines of SIAL 2022, SIPPO Tunisia organised a wide-ranging programme of meetings with importers, international organisations and trade stakeholders to develop its partners' knowledge of the European market's understanding of sustainability, buyers' expectations and ways to better support Tunisian exporters in addressing these challenges. SIPPO Tunisia supported its partners in training various companies on this topic in order to take advantage of the opportunities offered by the sustainability trend, to be prepared for change and to open up new markets.
Intensive exchange among SIPPO partners
On the other hand, SIPPO enriched its partners' participation in SIAL 2022 through the meetings organised between business development organisations from different countries that are partners in the SIPPO programme. The Tunisian BSOs CEPEX and GICA were able to establish contacts and exchange views with representatives from DTIC-South Africa, Promperu-Peru, Vietrade and VPA-Vietnam, ASMEX-Morocco and the Foreign Trade Chamber of Bosnia and Herzegovina. This led to a successful exchange of experiences on the role of BSOs in developing their trade fair organisation, in supporting their members before, during and after participation and in measuring the performance of their activities. Relevant information and strengths/gaps of the individual institutions were shared between the BSOs, providing SIPPO partners with opportunities for improvement and new perspectives within the BSOs.