Resilient trade chains thanks to long-term partnerships
How can exporters manage to stay connected to global markets despite the massive restrictions caused by the Covid 19 pandemic? What can be done to ensure that trade chains become more resilient and remain viable in times of crisis? "Creating long-term partnerships based on trust"  was the repeated response at the 4th SIPPO Import Promotion Forum, broadcast live from Basel/Switzerland.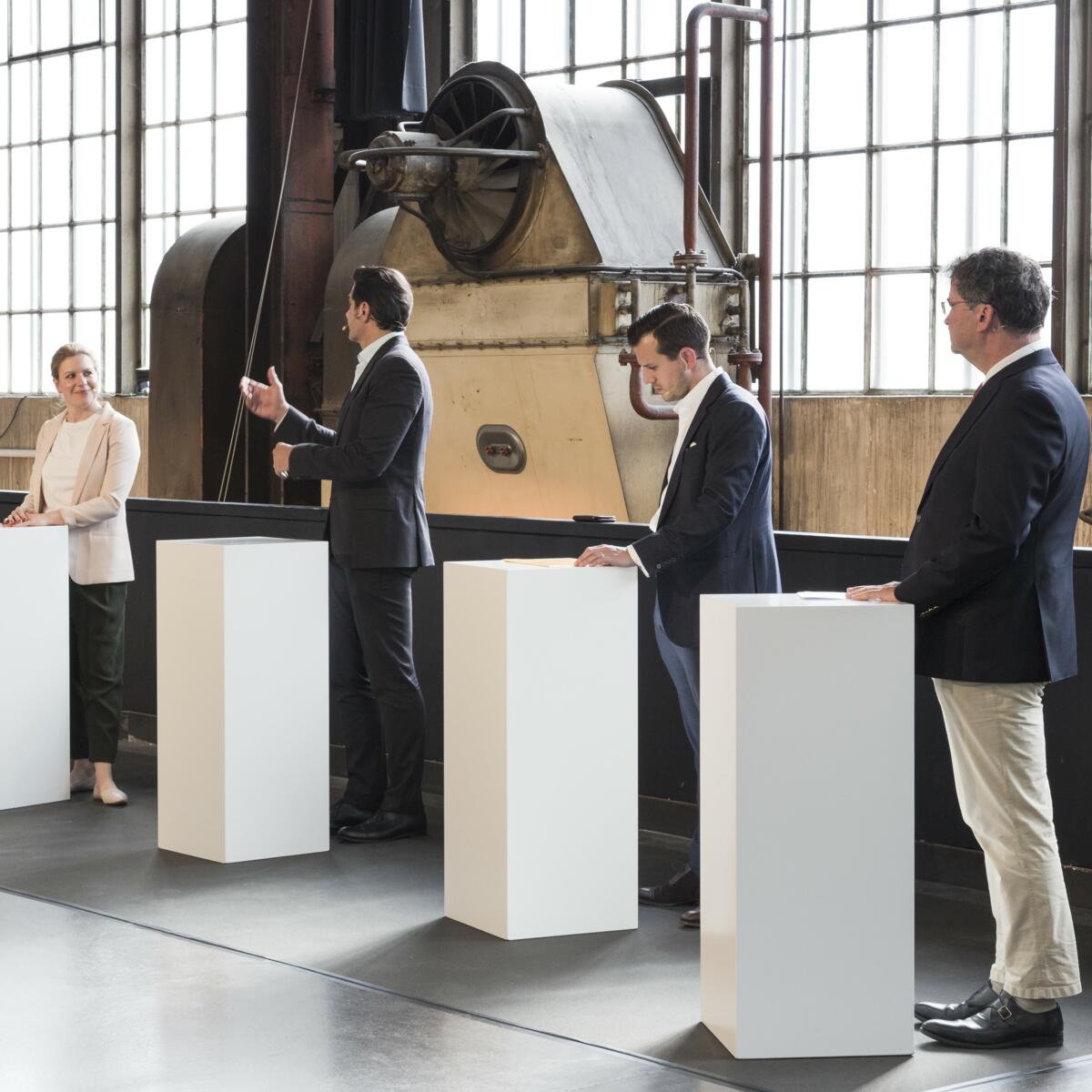 The SIPPO Import Promotion Forum took place live in Hall 7 in Basel/Switzerland and was followed via livestream by SIPPO partners, importers - most of them from Switzerland - and other interested parties.  
The Forum, framed by music from the Nilsa-Trio, presented insightful aspects from very different angles to the question: "How can exporters and importers contribute to resilient trade chains?"
Denis Mourlane, who is consulting companies on resilience, outlined how people and organizations can learn to deal with change in uncertain situations and how to emerge stronger from a crisis. People who are realistically optimistic, emotionally calm and goal-oriented, and who quickly regain their optimism do have good prerequisites for resilience. Complemented by empathy, well established problem-solving abilities and self-efficacy (the conviction to be able to tackle challenges autonomously), make a well-prepared personality in crisis situations, according to Mourlane. Organizations can and must also develop resilience! Denis Mourlane challenged his audience with critical questions: "Keep asking yourself how healthy your organization is - in terms of strategy, people and culture. Do you have a risk management system in place to deal with realistic disruptions? Think about your crisis talent - and don't underestimate yourself!"
Ambassador Markus Schlagenhof , Delegate of the Federal Council for Trade Agreements, underscored the importance of Switzerland's 32 free trade agreements as a means for resilience and resistance of trade chains. One of many effects, he said, is the improvement of legal and planning security, the protection of intellectual property and the strengthening of innovation. This promotes the diversification of trade relations, strengthens the resilience of trade chains and helps to keep them open for new ideas in times of crisis. For this reason, Markus Schlagenhof argued against the so-called «reshoring», the idea born under Covid 19 to withdraw from international trade chains and reintegrate areas once outsourced.
According to Kaspar Engeli, Director of Swiss Trade and Chairman of the SIPPO Advisory Board, one must vigorously face the challenges of a crisis and solve them with strong confidence as well as own instruments and strengths. He referred to his experience that one emerges from a crisis stronger and more resilient.
Together with Kaspar Engeli (right), the hosts of three break-out sessions, Salome Hofer, Head of Sustainability/Economic Policy at Coop, Edin Dacic, Managing Director at Daccomet AG (2nd from left), and Sandro Kündig, Group CEO of Kündig Group, emphasized the importance of long-term partnerships built on trust. This creates planning security for both sides. The understanding for rules and standards is growing. It leaves room for experiments and innovation. Ultimately, well-established mutual support on a personal level pays off in a crisis – and is an essential ingredient to make trade chains resilient. For Martin Stricker, Co-Head of the Office for Commerce and Employment of the Canton of Basel-Stadt - the partner organization of the Import Forum - this solidarity between companies and trading partners, which leads to an intensive exchange of information in a crisis, is a decisive factor for resilience. These insights are based on his personal experience with the tsunami in Fukushima in 2011.
In her closing remarks, Monica Rubiolo, Head of Trade Promotion SECO, pointed out that trade always plays an important role in the resolution of a crisis. Trade partnerships such as those promoted by SIPPO are important for the exporting countries because they create jobs and stimulate innovation. If the importing countries maintain such trade partnerships with care, supply chains will remain viable even in a crisis. This was clearly demonstrated during the pandemic. 
Fabienne-Alexia Müller , Head of the SIPPO Programme (right) and responsible for the event, which was moderated by Marc Lehmann (center, with Kaspar Engeli, left), summarized the crucial factors that make companies and trade chains resilient: Agility to respond effectively to unexpected situations, networking and building stable partnerships are central instruments to manage a crisis.