Interzum Cologne: Three SIPPO teams involved in capacity building and national pavilions
SIPPO is active in the sector Technical Wood in 4 of its 11 target countries. 3 of them - SIPPO Bosnia&Herzegovina, SIPPO Serbia and SIPPO Indonesia accompanied BSOs to Interzum, the leading global event for the supply sections within the furniture and interior construction industry. The capacity building activities of SIPPO included an Elevator Pitch Training and the support for the country pavilions of Indonesia and Bosnia&Herzegovina.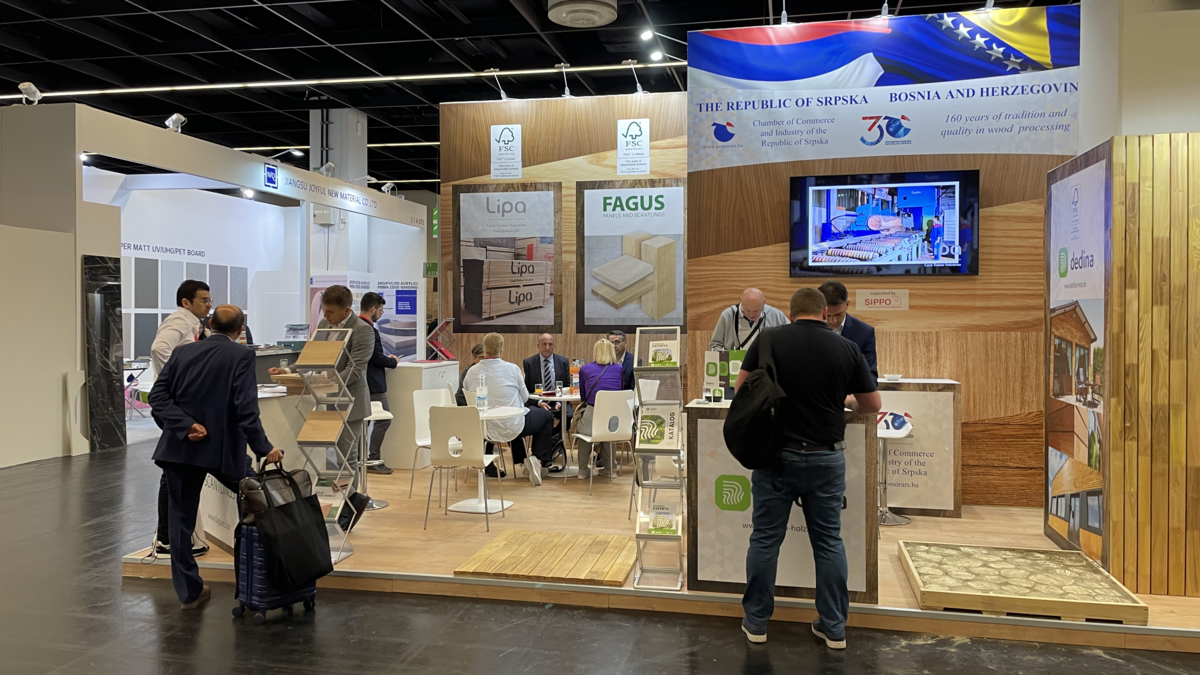 To prepare and strengthen BSO representatives in their communication efforts to interested buyers and in favor of their services, SIPPO conducted an elevator pitch training at Interzum and worked on sharpening the USPs of the services offered. Among many others, representatives from the Ministry of Trade (MoT) as well as the Trade Attachés Germany and Switzerland were participating from Indonesia, and the Head of the Association of Forestry, Wood Processing, Furniture and Paper Industry at Privredna komora Srbije from Serbia was attending the training. (See the respective post of Natasa Govedarica: (2) Posten | Feed | LinkedIn).
Country Pavillons
Indonesia and Bosnia&Herzegovina were both present with a Country Pavilion.
Indonesia, Ministry of Trade (MoT): The MoT, together with SIPPO Indonesia, supported the participating companies not only during the fair but also in the preparation. And they will continue in the follow-up as well. On 5 May2023 the Indonesian Ambassador, Mr Arif Havas Oegroseno, visited the Indonesian Country Pavilion and gave an introduction/presentation of the Indonesia's Timber Legality Certification System (SVLK). See more details in the Ambassador's post on Twitter: Arif Havas Oegroseno (@havasoegroseno) / Twitter and a post of the Export Promotion Manager of SIPPO Indonesia, Sutrisna Abhi: (2) "sutrisna abhi" | Suche | LinkedIn
Bosnia&Herzegovina, Chamber of Commerce and Industry of Republika Srpska (CCIRS). It was its first participation at Interzum. With the support of SIPPO BiH, in total 5 companies were exhibiting at the Country Pavillon of the BSO CCIRS.  See the post of the Boris Tadic, SIPPO's Export Promotion Manager in Bosnia&Herzegovina (2) Posten | Feed | LinkedIn